submitted by Lexa Shaw, Embroiderers' Guild of Victoria
I was quite surprised to win a copy of Giuliana Ricama magazine. Another member of my guild was also a winner. She is now looking into the possibility of ordering the magazine as a group rate.
I took the issue to my stitch group to show them. I am sitting at the end of the table and the others are some of the group which meets on a weekly basis.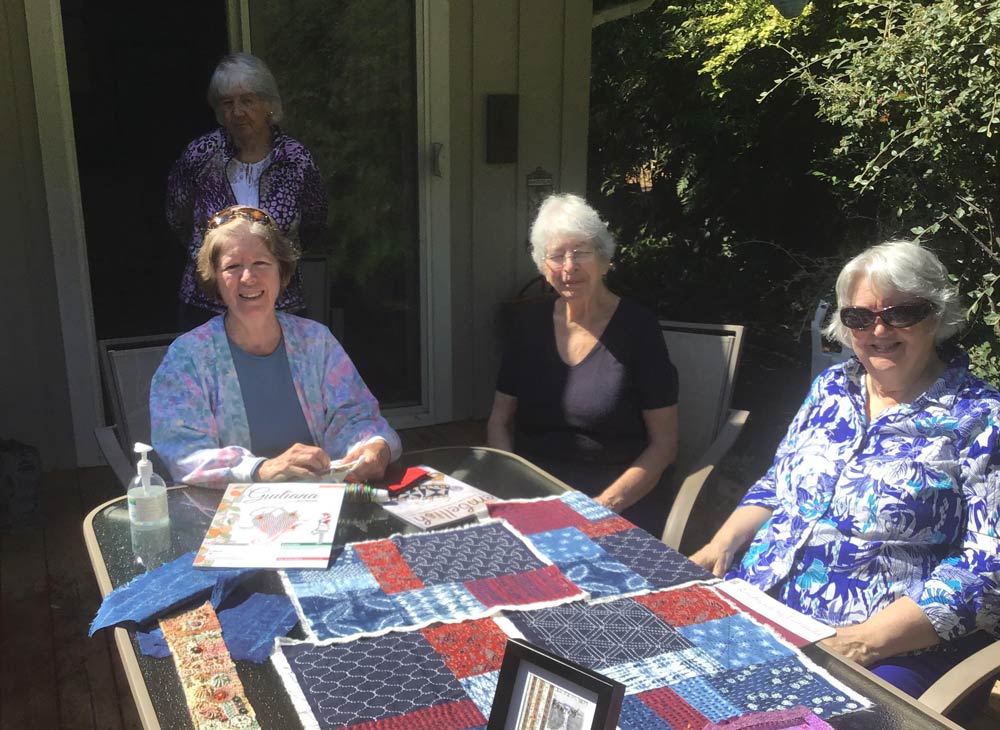 This is an interesting magazine. It is organized quite differently from the North American/British ones I am used to. There are multiple examples of how each of the "projects" could be done. The explanations then give a very basic description of the pattern needed. There are also a couple of techniques that are described in detail. The articles are very interesting and informative. There appears to be many more "schools" teaching traditional embroidery than here.
Overall, this is a lovely magazine that is aimed at the confident stitcher. The diagrams are clear and easy to follow. My favourite item to stitch would be the Colours of Versilia used in the African women project.
This magazine will now be circulated in the guild for other stitchers to peruse.