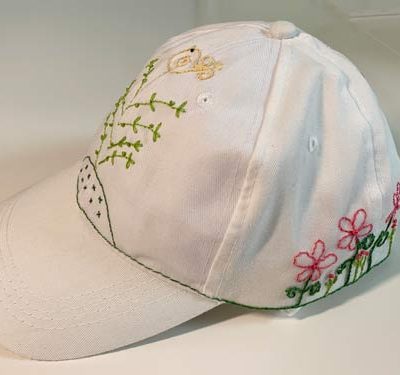 EAC/ACB is proud to display embroidery by our members. In addition to our Member's Embroidery Gallery, we have three galleries dedicated to the embroidery completed as part of our 50th Anniversary celebrations. You can learn more about these challenges and exchanges on the Celebrating 50 web page.
Wearable Art Challenge: Members were asked to stitch a piece of wearable art, attach their 50th Anniversary pin on it and wear it in 2023 and 2024.
Travelling Twinchies Gallery: Sign-ups for this exchange took place in 2022. Registrants were grouped according to the stitching technique they chose. Groups exchanged pieces with each other, and each recipient is finishing the two-inch squares.
Celebrate 50 Chapter Challenge Gallery: Chapters were challenged to stitch a project to showcase the talents of their members.
Members are encouraged to submit photos of their embroidery through our online submission form.