Each course is $5 and includes materials, patterns and written instructions. You have four months to complete the course and the finished piece is sent to an EAC/ACB Counsellor for evaluation. You will receive a Certificate of Completion from the counsellor.
If you would like to take any of the courses listed here, please contact your local Youth Leader or the Youth Appointee. You may also complete and send in the Youth Correspondence Course Application Form (PDF).
Youth courses may be paid through our secure online payment method.
---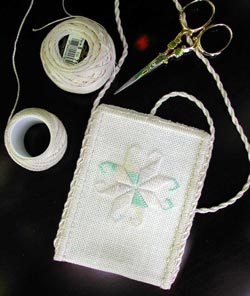 A treasure pocket is like a little purse and is perfect for wearing around your neck. You can put all kinds of treasures in it, for example, a key for your locket, money, notes, or even a neat stone.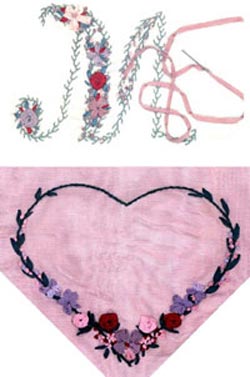 Learn this beautiful technique. You have a choice of making an initial or monogram with stitched flowers, or a heart.

Stitch a bookmark with your initial using cross stitches, smyrna crosses and backstitches.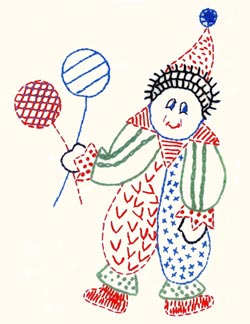 Learn the different stitches in surface embroidery. You can choose to make a clown (shown), angel, butterfly or heart.