As part of EAC/ACB's Speaker Series, Salley Mavor spoke about her journey as an artist who tells stories with three-dimensional embroidery. The October 14 presentation covered a wide range of creative endeavours, from illustration to doll-making to stop-motion animation, demonstrating that there are no limits to what can be expressed with a needle and thread!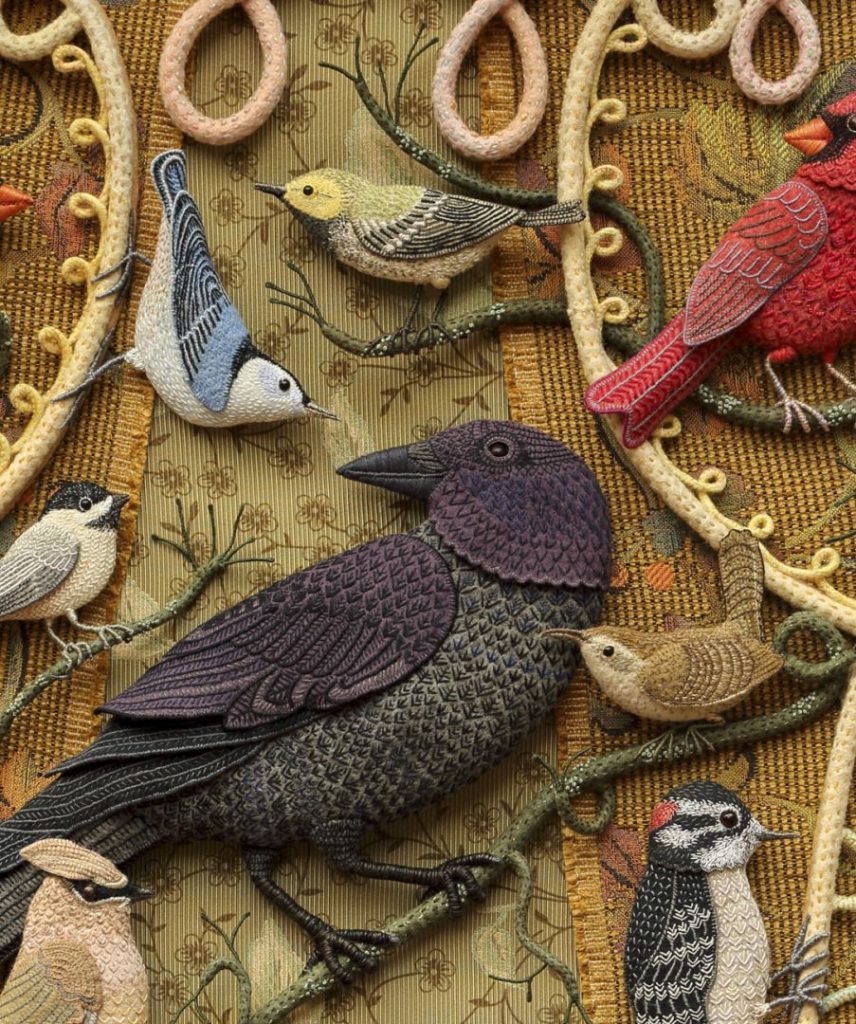 It was an opportunity to take a behind-the-scenes peek at Salley's innovative, creative process, which is unmatched within the fibre art world. Salley sees herself as a needle artist. A needle is her tool, thread is her medium, and stitches are her marks.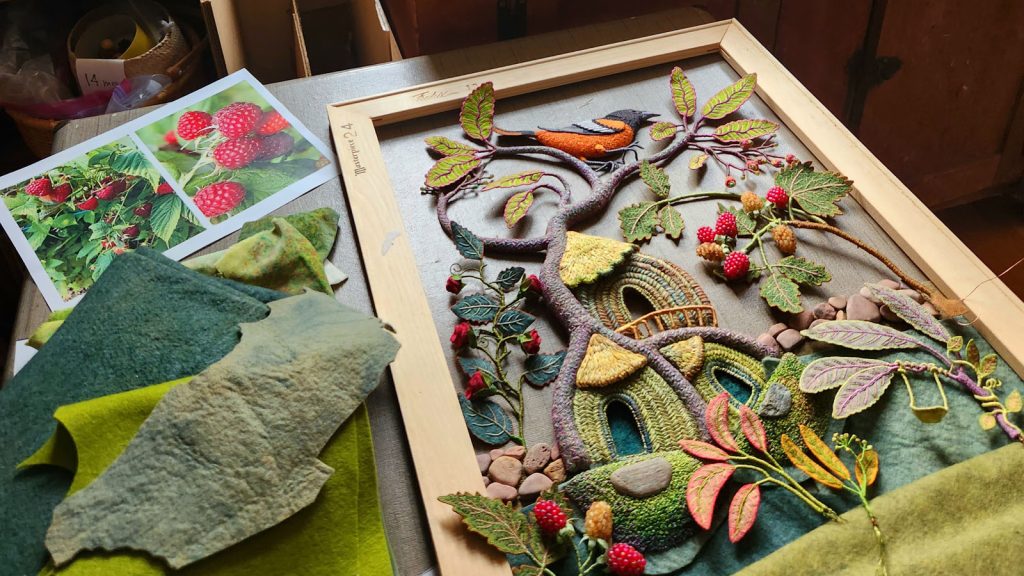 Salley has been sharing her art and processes on her blog/home page for many years. You can view a recorded presentation, An Afternoon with Salley Mavor. You can find links to all her videos on her website. The videos include a short documentary of Salley creating the illustrations for her most recent children's book, Making My Bed, the stop-animation video, Liberty and Justice – A Cautionary Tale in the Land of the Free, some of her installations, and so much more. That's where you'll also find her "Stitch Minute Videos" – short closeup views of her stitching various elements for her art.
Learn more about her books, exhibitions, processes and more on her website Wee Folk Felt.
The Speaker Series is just one of the free opportunities for current EAC/ACB members. Find out how you can become a member.