Semiahmoo Guild of Needle Arts met regularly on the 1st and 3rd Monday of each month at the White Rock Public Library. When the library closed due to Covid-19, we felt a loss in our lives that was quite profound. Our last get- together was February 17, 2020. We met once after that at one of the members' homes before the full lockdown came into effect.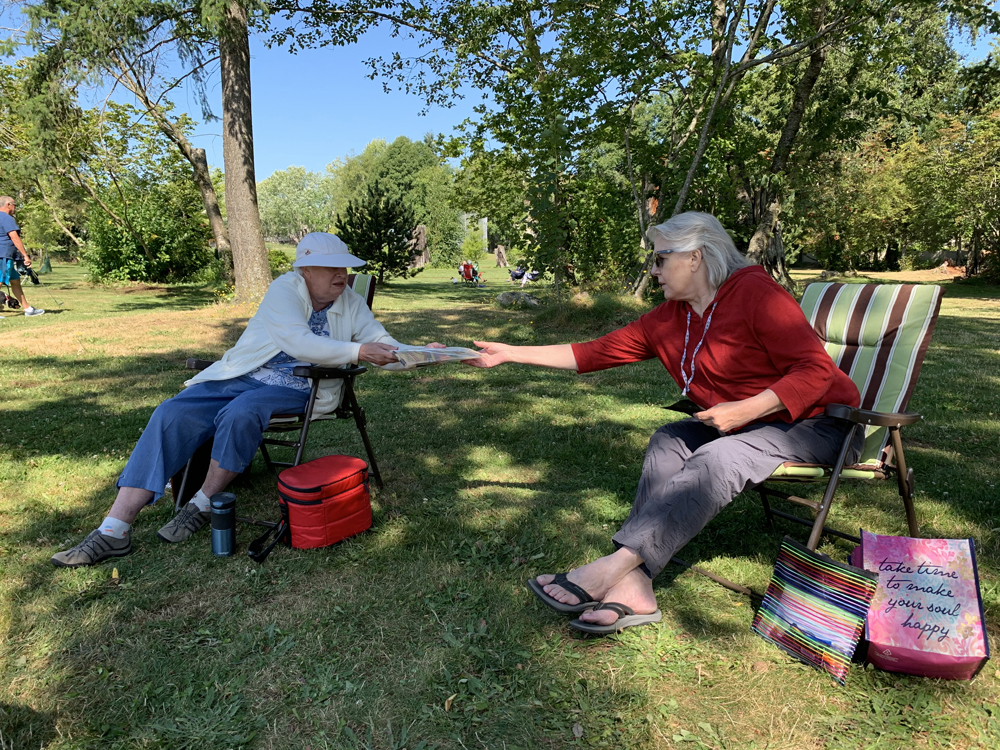 We kept in touch with occasional emails; however, it wasn't until two of the members started to meet for coffee, and the restrictions were loosening, that we realized we could actually meet as a group, with proper social distancing. A local park had lots of flat, open space and trees for shade. It seemed like a perfect solution to our dilemma.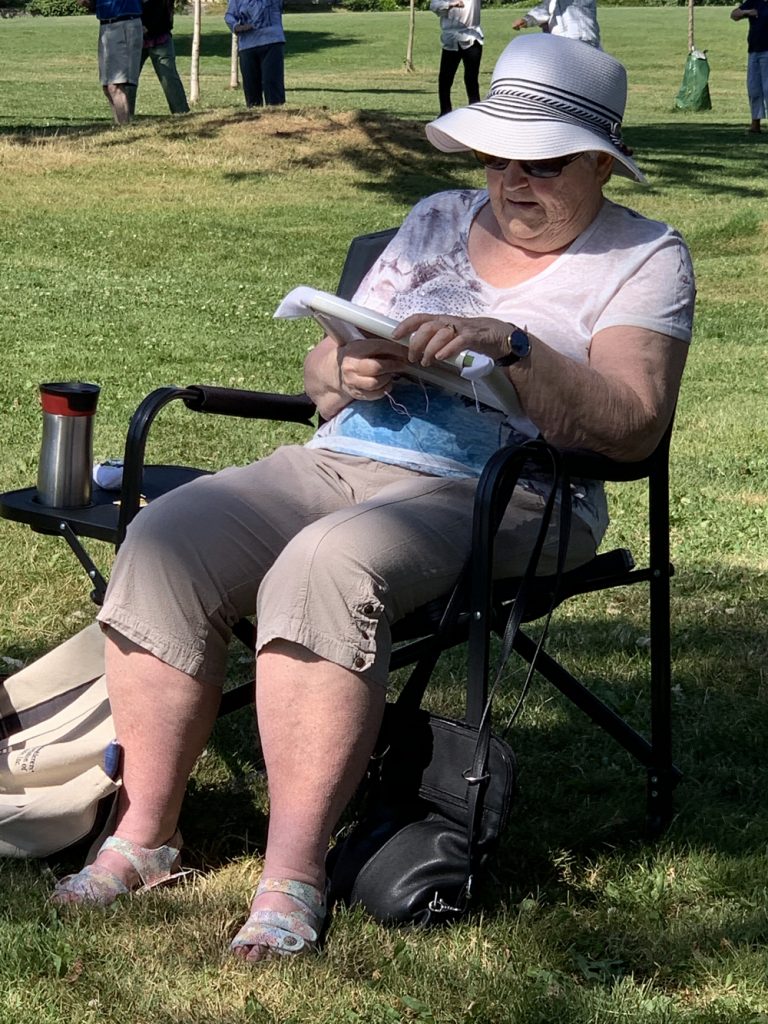 A sunny day was chosen, a time set, a "what to bring" list sent and then it all fell into place. Eight of us showed up and we had a lovely time! Many brought stitching to work on, and while not a lot of that was done, works in progress were shared for everyone to see. For the most part, our morning was used to catch up with each other. Talk abounded about what we were doing with our time, books read, TV shows watched, cooking and baking accomplishments shared. We watched a group doing a Tai Chi class nearby. There was some talk about politics of course, but mostly we talked about our lives.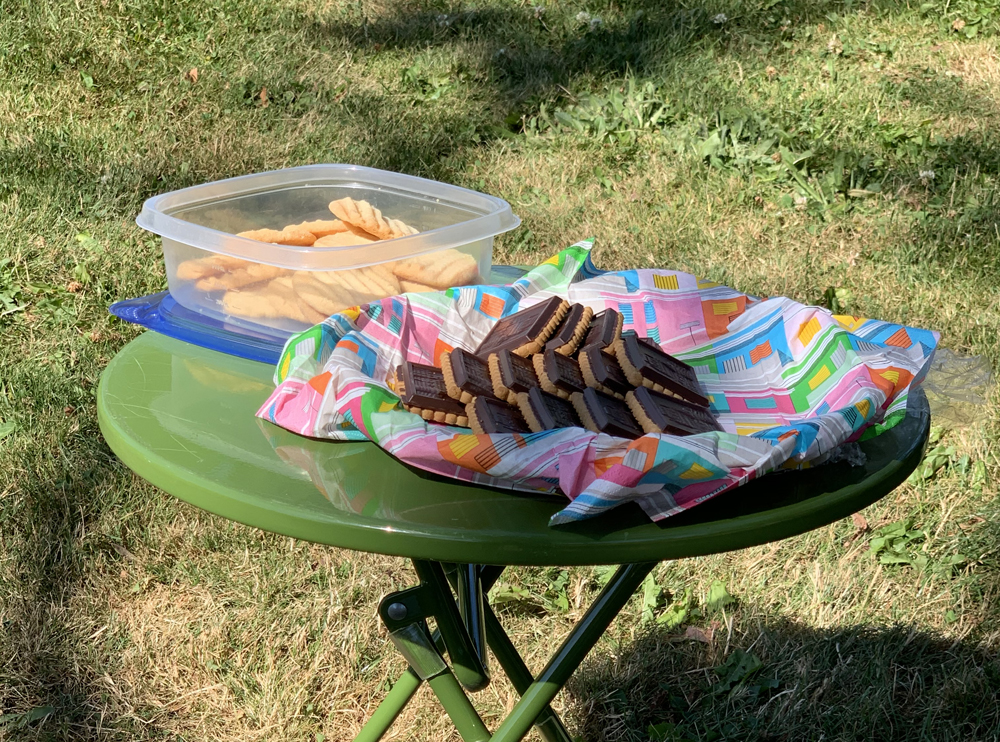 We have scheduled another park get together, and this time some stitching may actually take place. It is a way of convening that felt safe for everyone involved. It was a wonderful way to stay connected with people who love stitching but don't always schedule time in their days to do it. This kind of meeting gave us the social connections that we were missing, as well as time to create.