This event is free for EAC/ACB members. Members, sign in to My EAC/Mon ACB to register for this presentation.
4:30 pm Newfoundland Standard Time
4 pm Atlantic Standard Time
3 pm Eastern Standard Time
2 pm Central Standard Time
1 pm Mountain Standard Time
noon Pacific Standard Time
Celeste Chalasani will compare stumpwork as it was practiced in the 17th century to how it has evolved. We'll see photos of museum pieces to show the different characteristics of the historical stumpwork practice, how the art evolved, and compare it to the work of contemporary artists, including Celeste's own.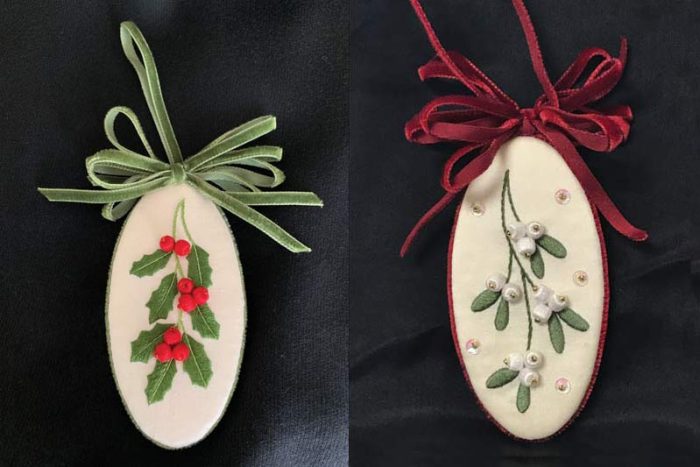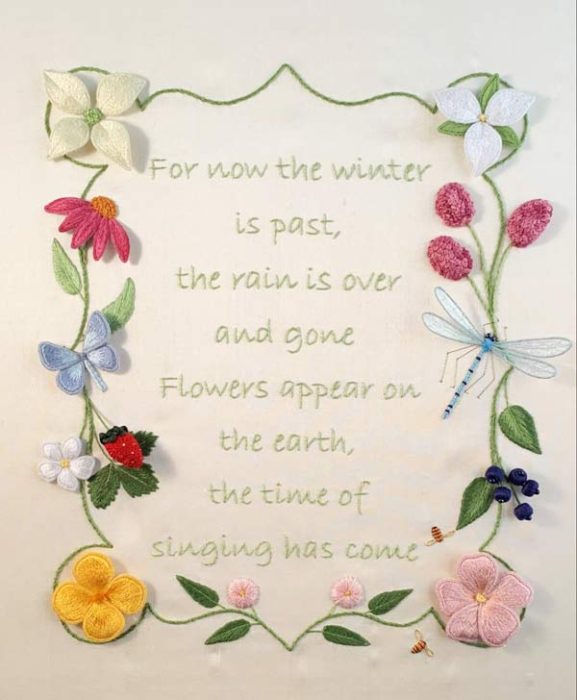 Teaching Stumpwork is a labour of love for me. I am passionate about sharing what I know. I approach teaching from the understanding that different people learn in different ways. I strive to provide clear written instructions with step-by-step colour photos, orally explain the technique with colour-coded visual aids, demonstrate stitches and techniques, and work one-on-one with each student as they practice their techniques.
Celeste Chalasani
Celeste first learned embroidery, sewing and crochet as a young child from her grandmother. Her passion for stumpwork was sparked when she joined EGA in 1999. A lifelong learner, she completed the City & Guilds Level 1 and 2 Certificate in Design and Craft Stumpwork distance courses under the tutelage of Chris Hammacott. She has also taken classes through EGA with Chris Berry, Judy Jeroy, Jane Nicholas, and Marsha Papay-Gomola.
Celeste Chalasani is a graduate of the National Academy of Needlearts (NAN) Teachers' Certification Program specializing in stumpwork. Her piece "Tidal Treasures" was accessioned into the NAN Permanent Collection at the Gregg School of Art & Design at North Carolina State University.
Celeste was the featured Designer Across America in the March 2015 issue of Needle Arts and her project "Christmas Rose" was in the December 2016 issue of Needle Arts. Celeste's article on the history of stumpwork and supplemental project, "The Dragon," was published in Piecework Magazine's March/April 2013 issue.
Celeste has taught extensively for the Embroiderers' Guild of America (EGA) at chapter workshops, regional and national seminars, and for the National Academy of Needlearts. She currently teaches an online class for Craftsy and an Individual Correspondence Course on Stumpwork for EGA. Celeste designed and donated her "Poppy Remembrance Pin" in 2019 to EGA's National Outreach Project supporting America's wounded service members.
You can find Celeste online at her website.