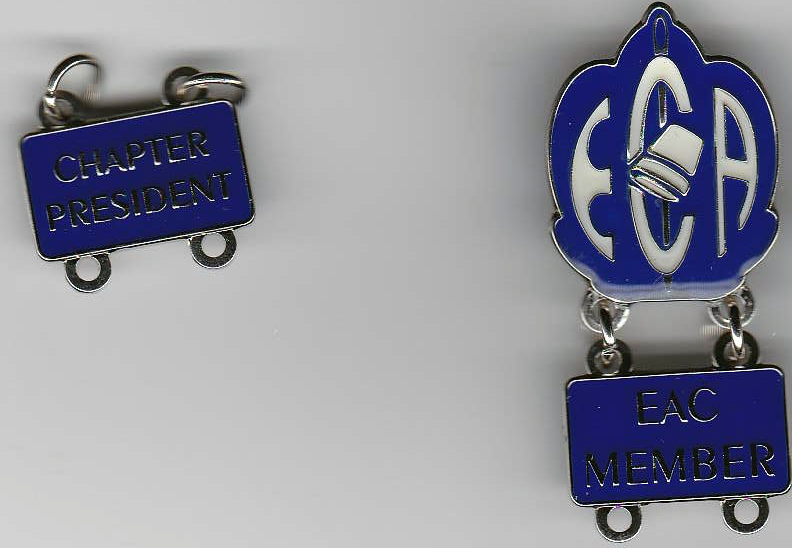 At Seminar 2023, we sold the remaining blue pins with the "EAC Member" danglers (shown on the right in the photo above) and were asked if we had any of the chapter president danglers.The answer is yes; some blue "Chapter President" danglers (shown on the left in the photo above) are available. These danglers attach to the blue EAC member dangler pin. Since we must mail them out, we are charging $5 each.
These will be on a first-come basis when an e-transfer for $5 is received at treasurer@eac-acb.ca. Note that you will receive only the "Chapter President" dangler.
We have new Chapter President pins on order with the new EAC/ACB logo. As soon as they are back in stock, they will be uploaded to the website.