The EAC/ACB Logo Wordmark Competition closed on December 31, 2021. We received 22 great entries and our team of 11 volunteers rated each entry based on the following criteria: distinctive, versatile, graphics, timeless, appropriate and memorable.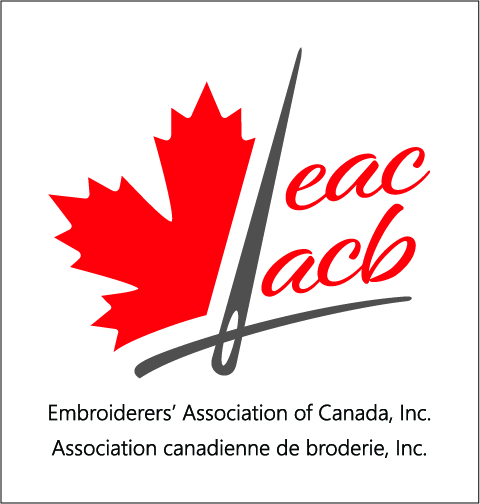 A winner has been selected, and our new logo/wordmark was revealed on Wednesday, June 7, during the EAC/ACB Luncheon at Seminar 2023 in Winnipeg. Everyone was impressed with the beautiful design by Cheryl Kienzle, a long-time EAC/ACB member with Marigold Guild of Needle Arts, in Truro, Nova Scotia.
The new "pins" – magnetic and suitable for a needle minder – were distributed to chapter representatives in Winnipeg during the seminar. Those will be distributed at the next chapter meeting. Individual members attending the seminar received their pins in person. Individuals and chapters not attending will receive their pins in the mail.
Thank you to all who sent in entries and to the team who thoughtfully rated them.