Join fellow EAC/ACB members to find how items of collectible memorabilia, typically written or printed, originally expected to have only short-term usefulness or popularity, influence Rebecca's design process.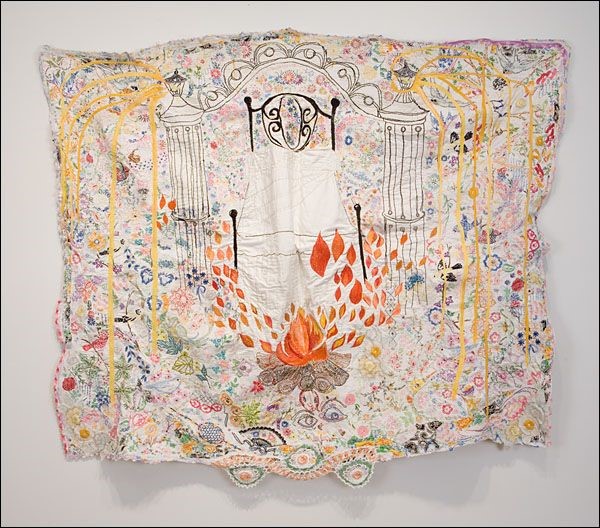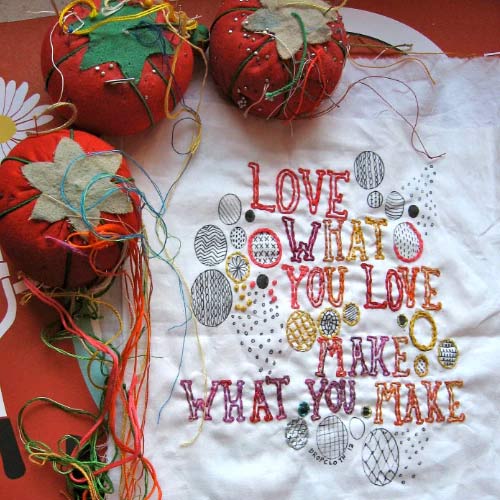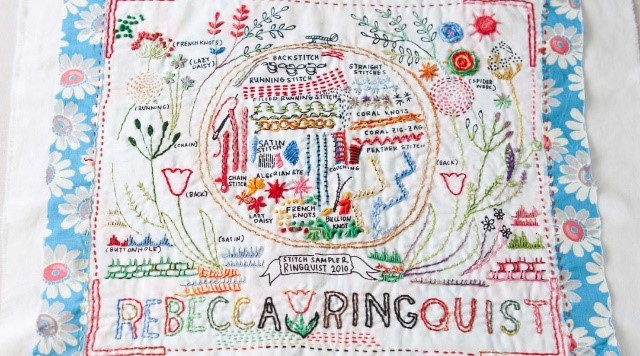 This event is free for EAC/ACB members. Members, sign in to My EAC/Mon ACB to register for this presentation.
5:30 pm Newfoundland Standard Time
5 pm Atlantic Standard Time
4 pm Eastern Standard Time
3 pm Central Standard Time
2 pm Mountain Standard Time
1 pm Pacific Standard Time
Ringquist's embroidered pieces amalgamate multi-layered fabrics, overlapping narratives and technicolour stitches that characterize Ringquist's repertoire of work. She incorporates standard and unconventional techniques by working with a sewing machine and hand. She views embroidery used in this manner as similar to painting; her stitches overlap, creating many layers and textures. The work uses decorative cloths, vintage fabrics and old hand-stitched cloths made by other embroiderers. In re-using such materials, she removes them from their original context and thus alters their meanings. The re-constituted cloths help create the sense of fairy tales or myths. The stories, as told by her stitches, insinuate many narratives but never reveal the entire story.
Ringquist is a Portland, Oregon-based visual artist. Ringquist creates embroidered artwork and runs her own design company, Dropcloth. Her work extends the traditional fibre art processes by dealing with vintage fabrics, utilizing the sewing machine, and applying hand-embroidery techniques. Ringquist was a professor for seven years in the Department of Fiber and Material Studies at The School of the Art Institute of Chicago. She is also the author of Rebecca Ringquist's Embroidery Workshops: A Bend the Rules Primer.