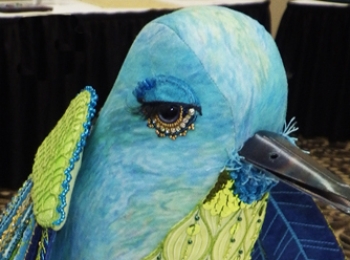 Our gal loves bling! She's flirty and sassy, sparkles and dazzles! Avis' plumage is the combined effort of 22 ...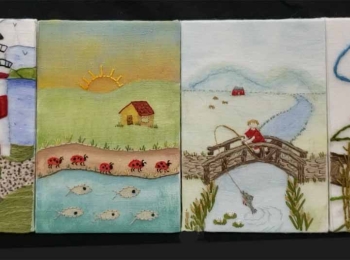 Endless Scene: Out for a Walk is a myriorama of 14 embroidered and embellished scenes.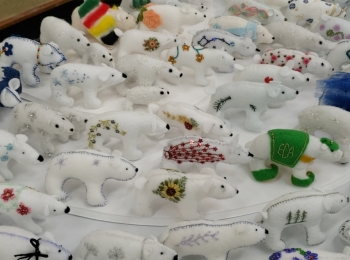 A celebration indeed! The Winnipeg Embroiderers' Guild's entry titled A Celebration of Bears was awarded 2nd place ...