by José Hope, Embroiderers' Guild of Victoria & Arrowsmith Needle Arts Guild
Blue can conjure up thoughts of our beautiful west coast skies or ocean waters in summer but in my heart, I always think of Delftware. This may be my heritage or just childhood memories of my parents' home.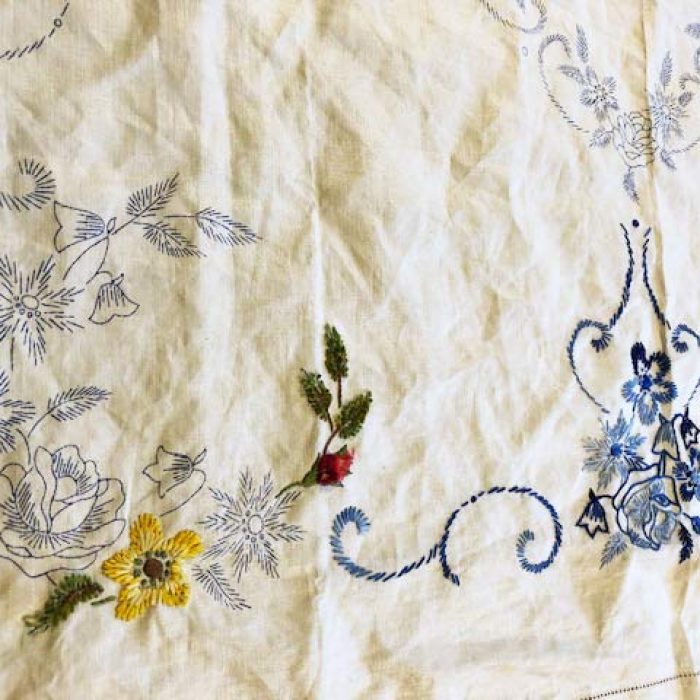 When I found an unfinished tablecloth in one of our local thrift stores, I knew right away what I wanted to do with it. It had been started with one motif partially stitched in six-strand floss, such a shame on this beautiful polished cotton fabric. I carefully unpicked the previous owner's work and began surface stitching with three-strand variegated blue DMC floss. The joy and peacefulness of bringing an unwanted treasure to life warms my heart. This beautiful tablecloth will reside not in a drawer but on my table so it can be enjoyed by all who visit me.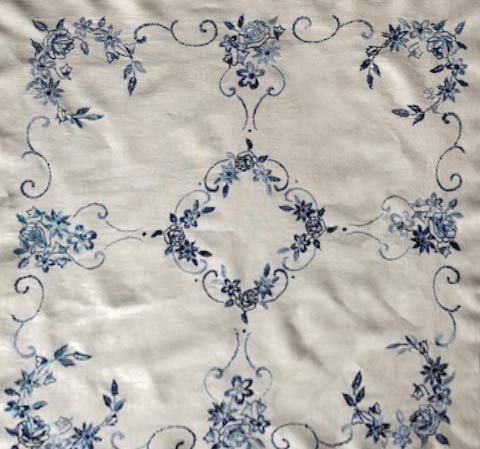 At present, I'm stitching another tablecloth rescued from the second-hand shop, titled Blue Onion (top right), which is larger and from the 1970s. It is stamped cross stitch in two shades of blue!