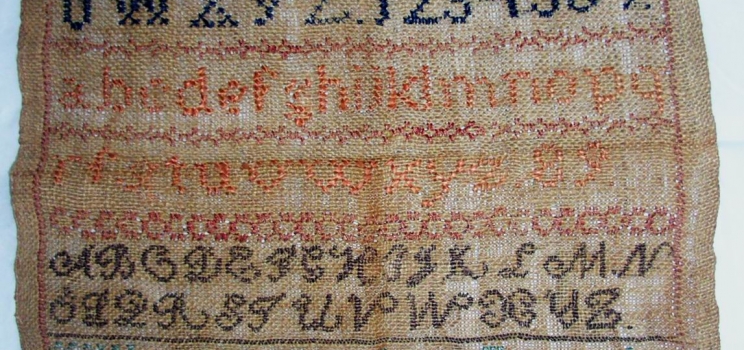 SAM-06026
Estimated Date Stitched:
Oct 17, 1811
Estimated Age of Stitcher:
8
Name of Stitcher:
Sarah Brown Mason
Type of Sampler:
alphabet
Condition: Good
Description of condition:

Approximate thread count:

Embroidery thread type:
cotton
Description of alphabets:

Number of sets of numerals:
Name or initials on sampler: Sarah Brown Mason
Verse or Inscription:

Wrought by Sarah/ Brown MasonOct/ 17. 1811 In the 8 years of / her age
Owner / Donor Story:

This sampler remains with the family of the samplermaker,who are long time residents of the Blenheim area. An associated name is McKinlay.
Photographs
No. of photographs: Number of photographs: 2
Description of photographs:

Reference numbers: (Museum, archive or other references associated with sampler)