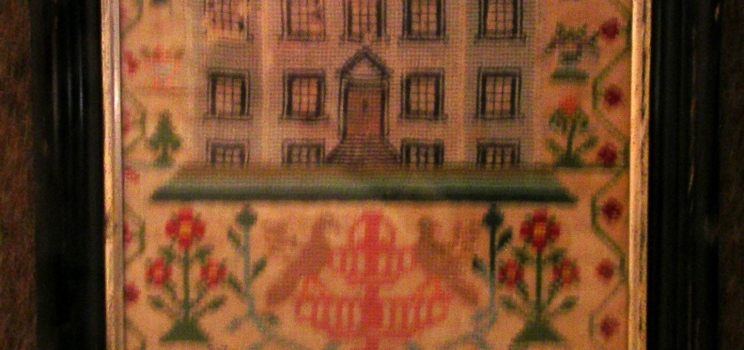 SAM-06001
Estimated Date Stitched:
1850
Estimated Age of Stitcher:
14
Name of Stitcher:
Marion McEwen
Condition: Good
Description of condition:

Approximate thread count:
24
Embroidery thread type:
cotton, wool
Description of alphabets:

Number of sets of numerals:
Motifs: plants, buildings
Name or initials on sampler: Marion McEwan
Owner / Donor Story:

Purchased at an Antique store. Reported to have been made in the Mt. Pleasant area of Ontario.The date of birth of the stitcher is ca.1850.The building may be the Hamilton Court House.
Photographs
No. of photographs: Number of photographs: 1
Description of photographs:

Reference numbers: (Museum, archive or other references associated with sampler)