Alison Cole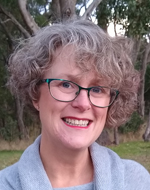 Alison has been embroidering for most of her life, having been introduced to a needle as a child. She has taught goldwork and stumpwork for over 20 years around Australia, New Zealand, Canada, America and the UK in various venues and groups. Alison has studied in the UK, France, Italy, Spain, and the USA, toured Australia as a featured artist and worked as an artist in residence. She has judged, consulted, and lectured for exhibitions. She has won numerous awards for her embroidery and books.
Barbara Kershaw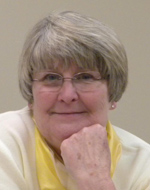 Barbara has a passion for whitework. She has taught for over 18 years at various national and regional seminars and is certified as an EGA Master Craftsman in Counted Thread. She is the author of several group correspondence courses for EAC/ACB and EGA.
Carol Storie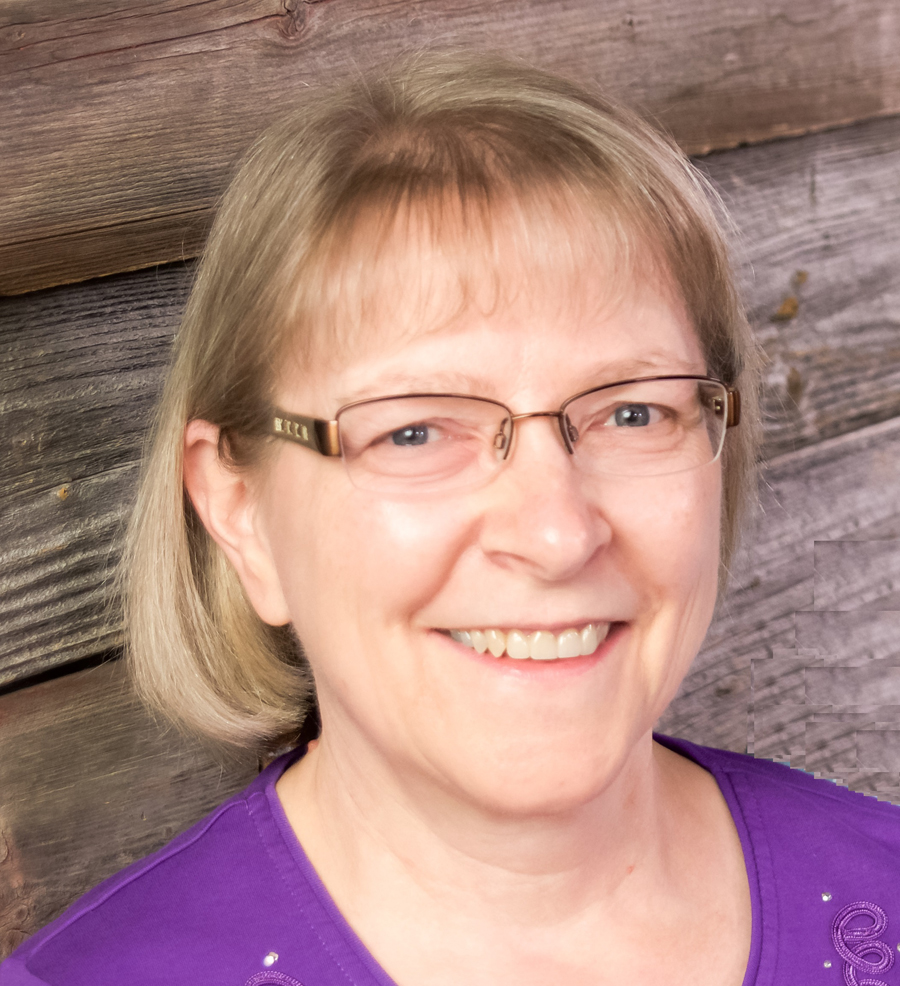 Carol creates and teaches designs in many counted thread techniques, including Hardanger, canvas work, pulled thread, blackwork and cross stitch. She incorporates specialty threads and a wide variety of stitches. Her teaching style is friendly and relaxed, with great tips and patience to get you through even the most challenging stitches.
Carol is a member of the Regina Stitchery Guild, EAC Virtual Threads, Needlework Designers of Canada, the American Needlepoint Guild and Embroiders' Guild of America. She previously served on the EAC/ACB Board of Directors as the Youth Embroiderers' Director and has completed the EAC/ACB Design for Embroidery course.
Joyce Gill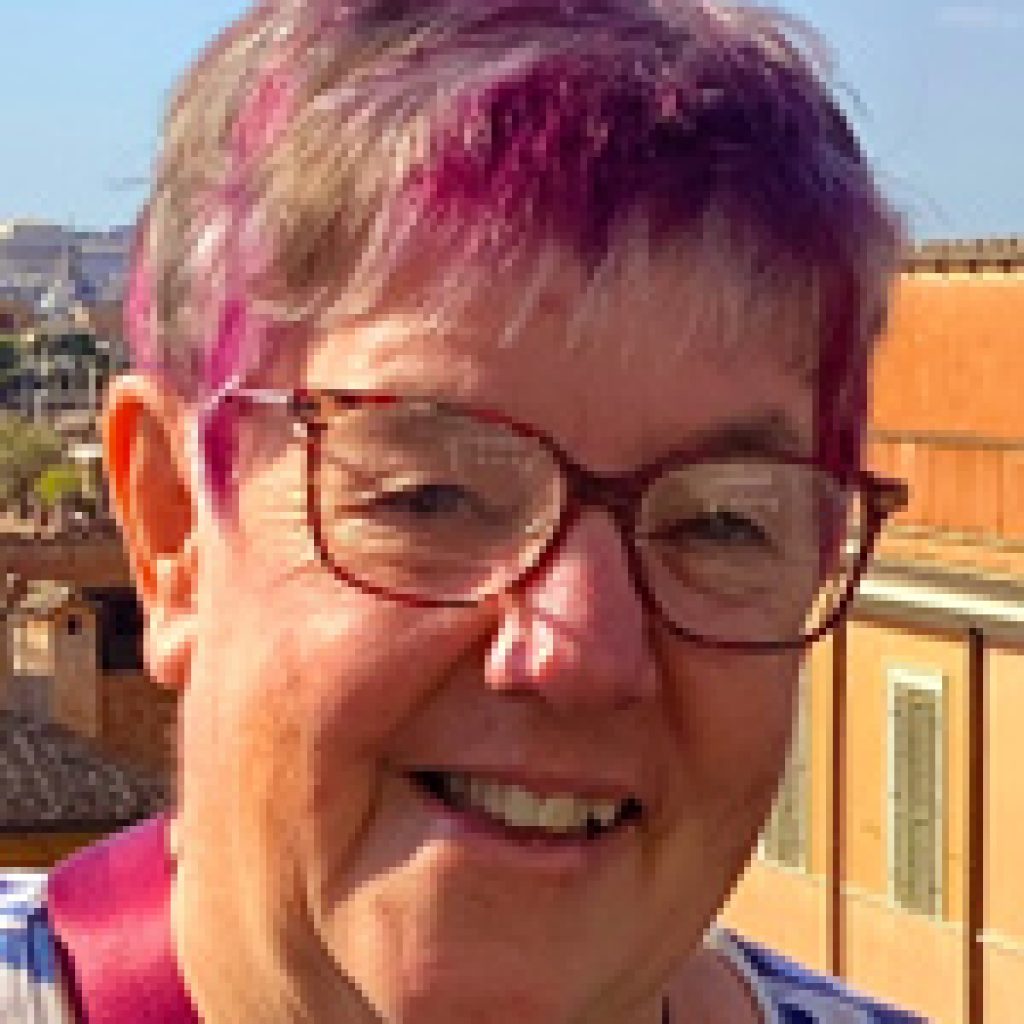 Through EAC/ACB and online classes, Joyce Gill has been experimenting with many needlework techniques. Teaching began in her shop, The Needle Nut, but now includes many Maritime groups and events. She likes to encourage creativity in her students and shares her infectious enthusiasm for all forms of needle arts.
Dale Rollerson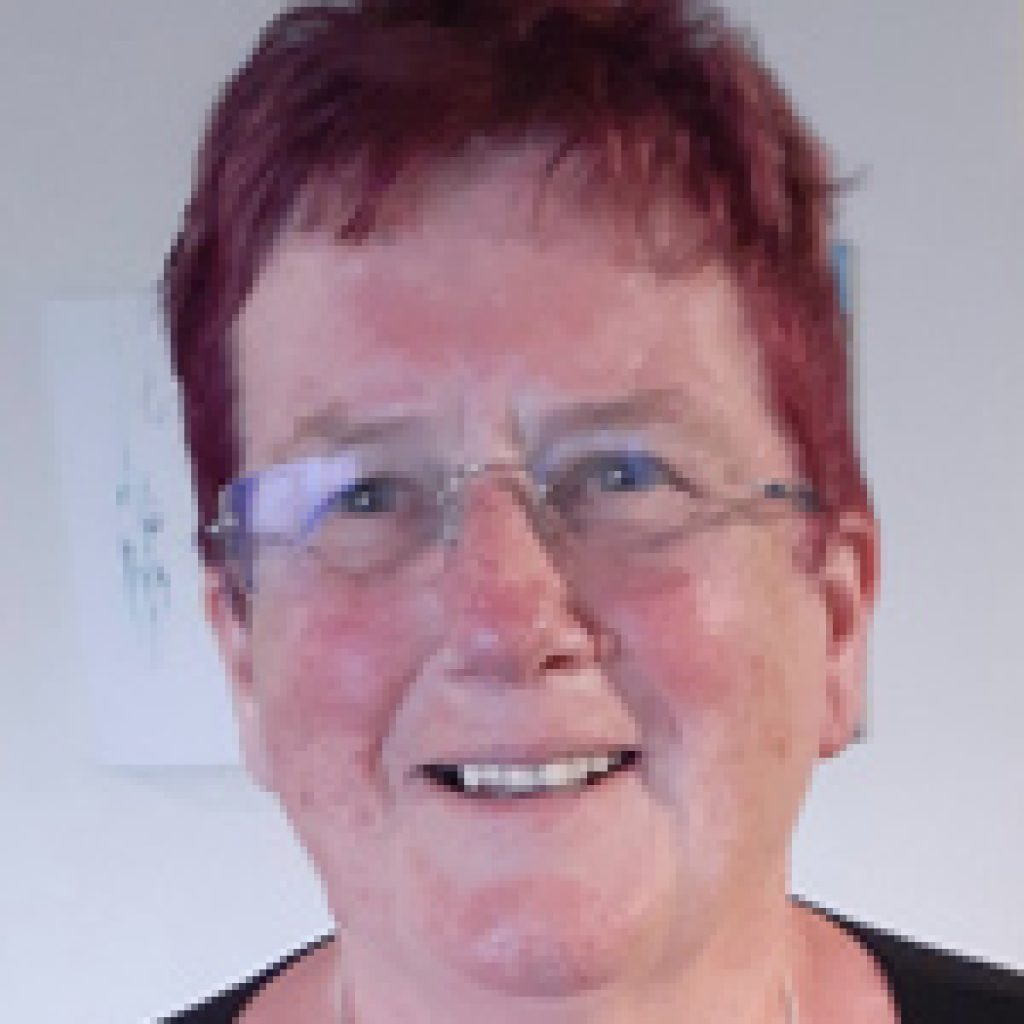 Dale Rollerson is a textile artist, teacher and writer who swears she was born with knitting needles in her hands. She has been playing with fibres and threads all her life and is well known for her innovative approach to all activities she indulges in.
With a head full of ideas, Dale keeps a journal to jot down ideas. She collects stuff and works on many themes at a time. She uses travel as a source of inspiration and believes we are all influenced by our surroundings. She loves to teach, share her ideas, and encourage others.
Deborah Mitek
Deborah Mitek is a needlework designer and teacher specializing in silk ribbon embroidery and surface stitching on fabric and canvas.
Learning embroidery and knitting early gave her a lifelong passion for needlework. As a long-time EAC/ACB, NAN, ANG & EGA member, she teaches at the national, regional, and local levels. Her work has been featured in both Needle Arts and Needle Pointers magazines.
Deborah is the owner of the needlework shop Island Stitchery & Studio.
Kim Beamish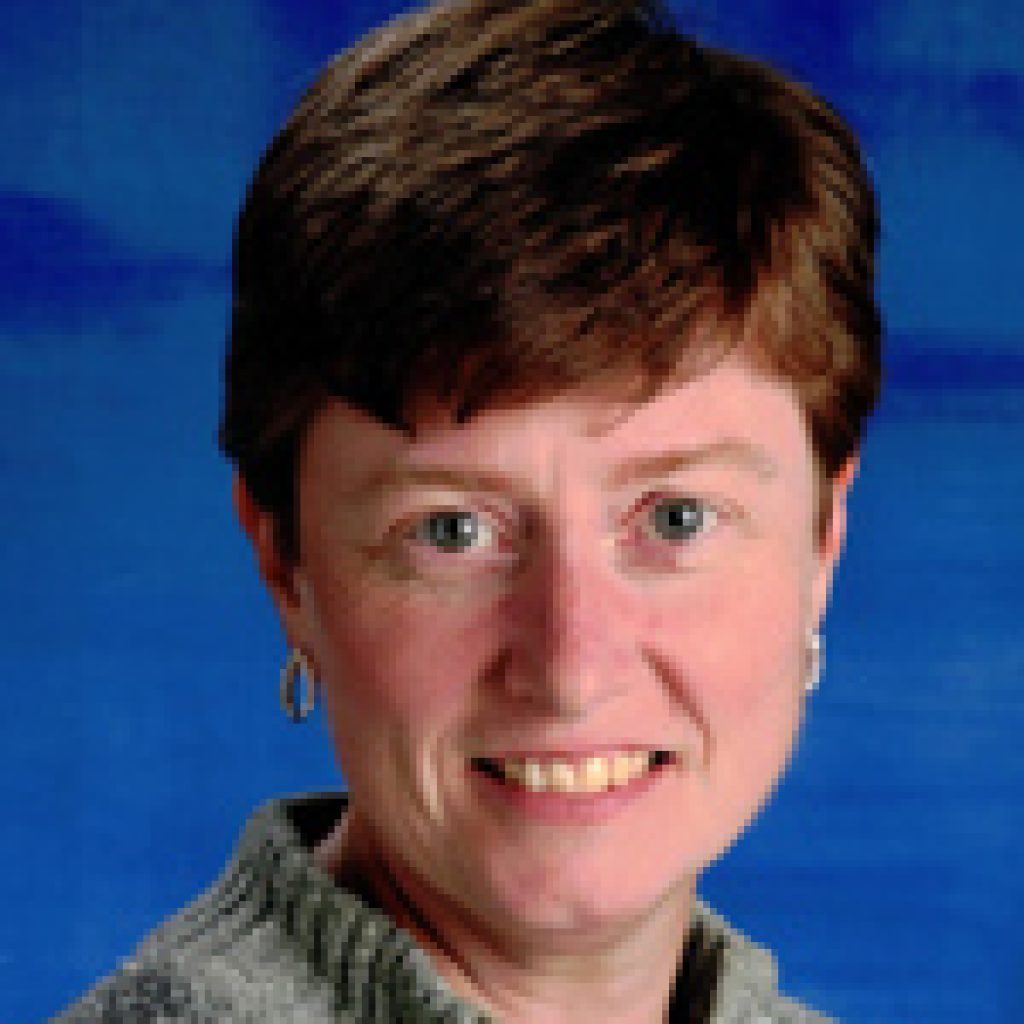 Kim has been embroidering for over 25 years. Her passion and curiosity led her to explore many media and needlework techniques. She holds a Master Craftsman in Counted Thread. Kim is a certified teacher and teaches for EAC/ACB and EGA. She designs two- and three-dimensional pieces incorporating a variety of techniques. Kim enjoys sharing her designs and has taught throughout North America. Her designs have been exhibited internationally and have received many awards. Kim's designs have been published in books and magazines worldwide.
Linda Lachance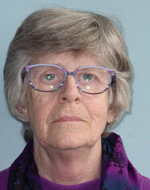 Linda Lachance has been designing and teaching various canvas work, embroidery, colour, design and beading techniques for over 30 years.
Canvas work is her specialty, and she has been designing and marketing her designs under Northern Pine Designs. She has studied and taught across Canada and internationally, notably with the American Needlepoint Guild.
Monika Kinner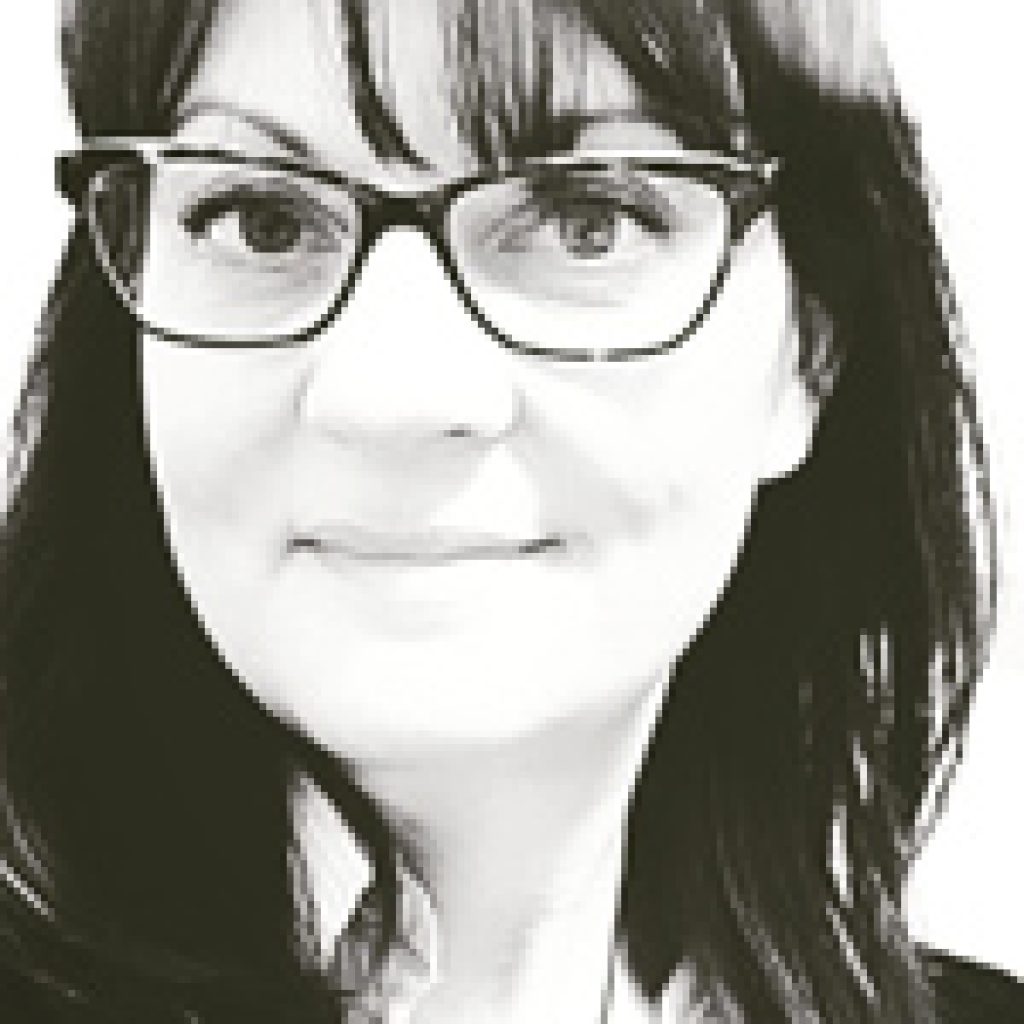 Monika is a professional artist specializing in freestyle embroidery and soft pastel paintings. Her creations are expressions of love for the prairie and originate from her photographs and experiences of Saskatchewan. Monika is a juried member of the Saskatchewan Craft Council and a former member of the EAC/ACB. Her award-winning work is cherished in private collections around the world.
Naomi Smith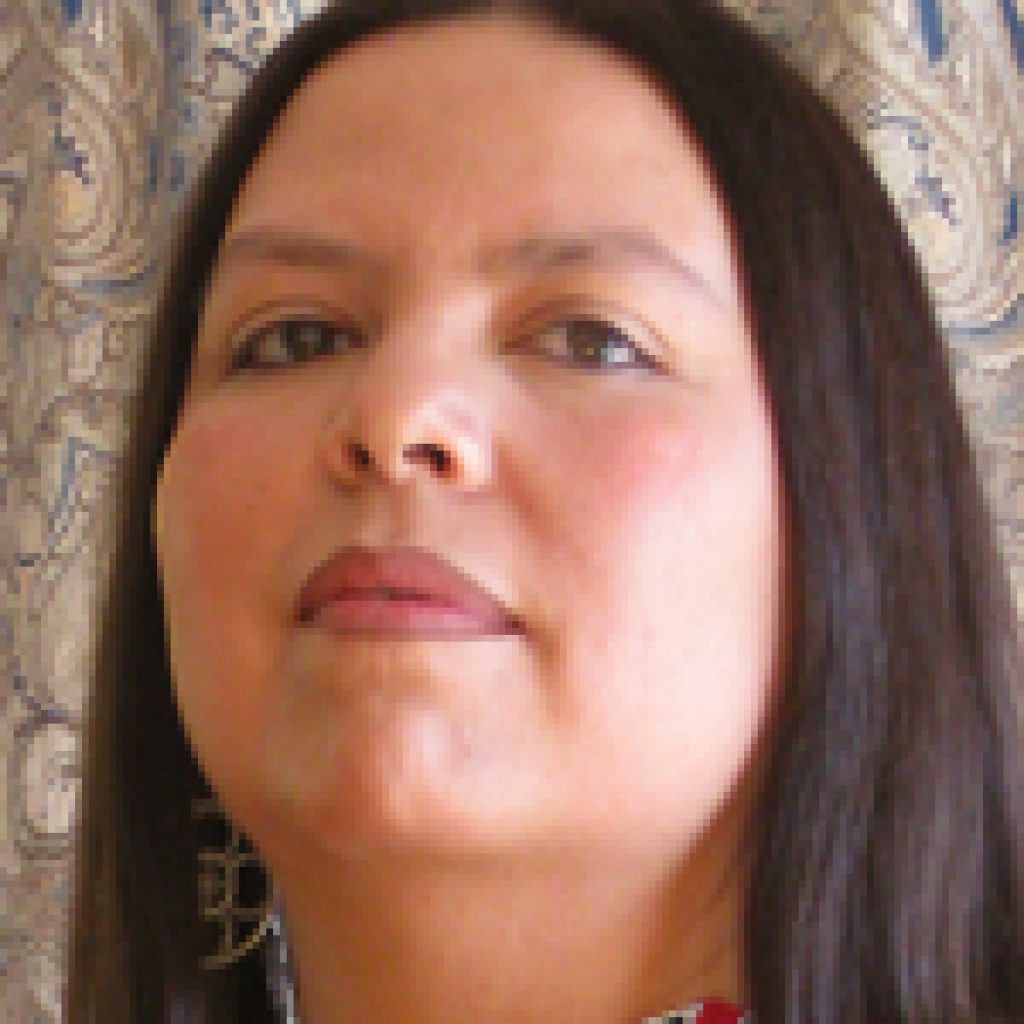 Naomi is an Indigenous artist and educator. For over 25 years, she has shared traditional teachings. Her work focuses on the ways of the Indigenous people of the Great Lakes region from a historical and contemporary perspective, often through the story of beads. Naomi's artwork embraces ancestral designs and Indigenous methods and materials. She has exhibited across Canada and internationally.
Pat Armour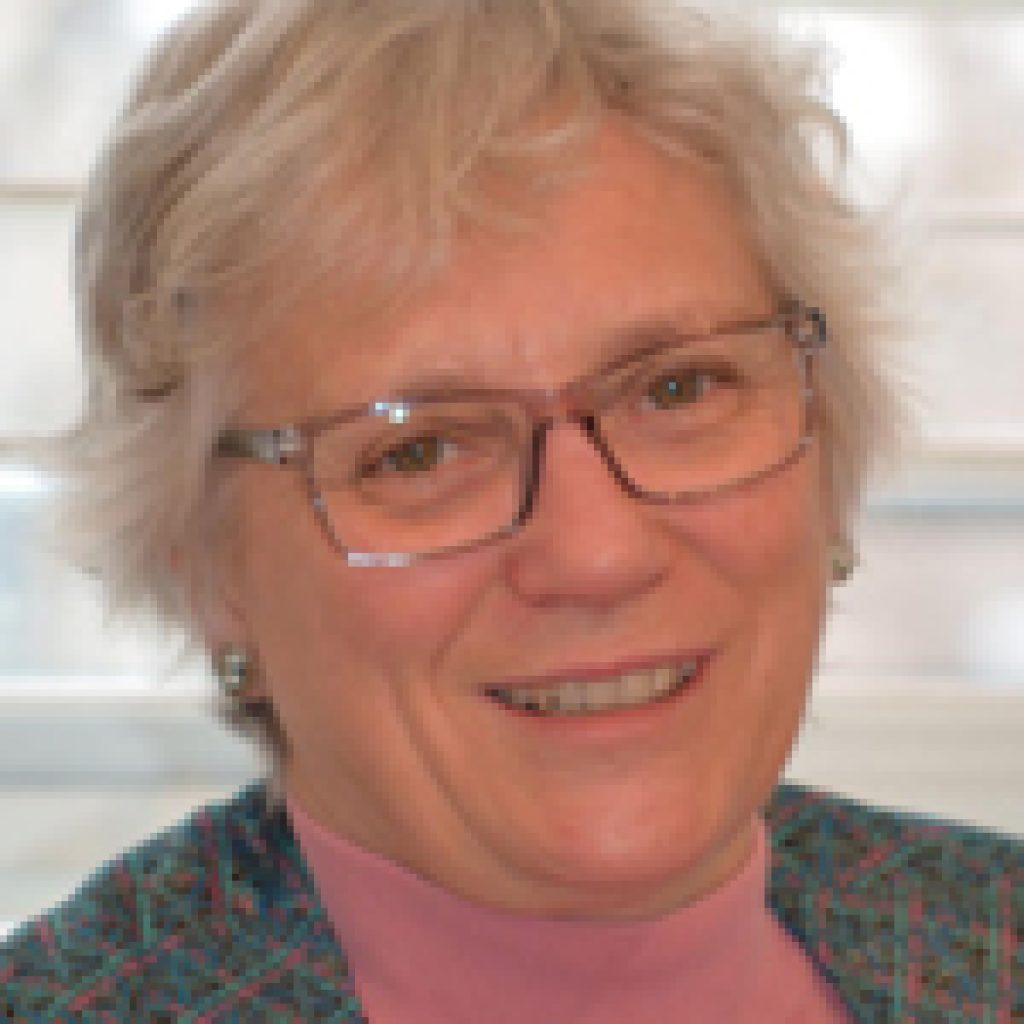 Pat has stitched since childhood and expanded her business after discovering EAC/ACB and the Toronto Guild of Stitchery. Nature and history are strong design influences. She enjoys exploring new interpretations of traditional techniques. Pat considers herself fortunate to share her classes at seminars and individual guilds. Passion can be genuinely infectious, and she hopes to share hers with others.
Susan Purney Mark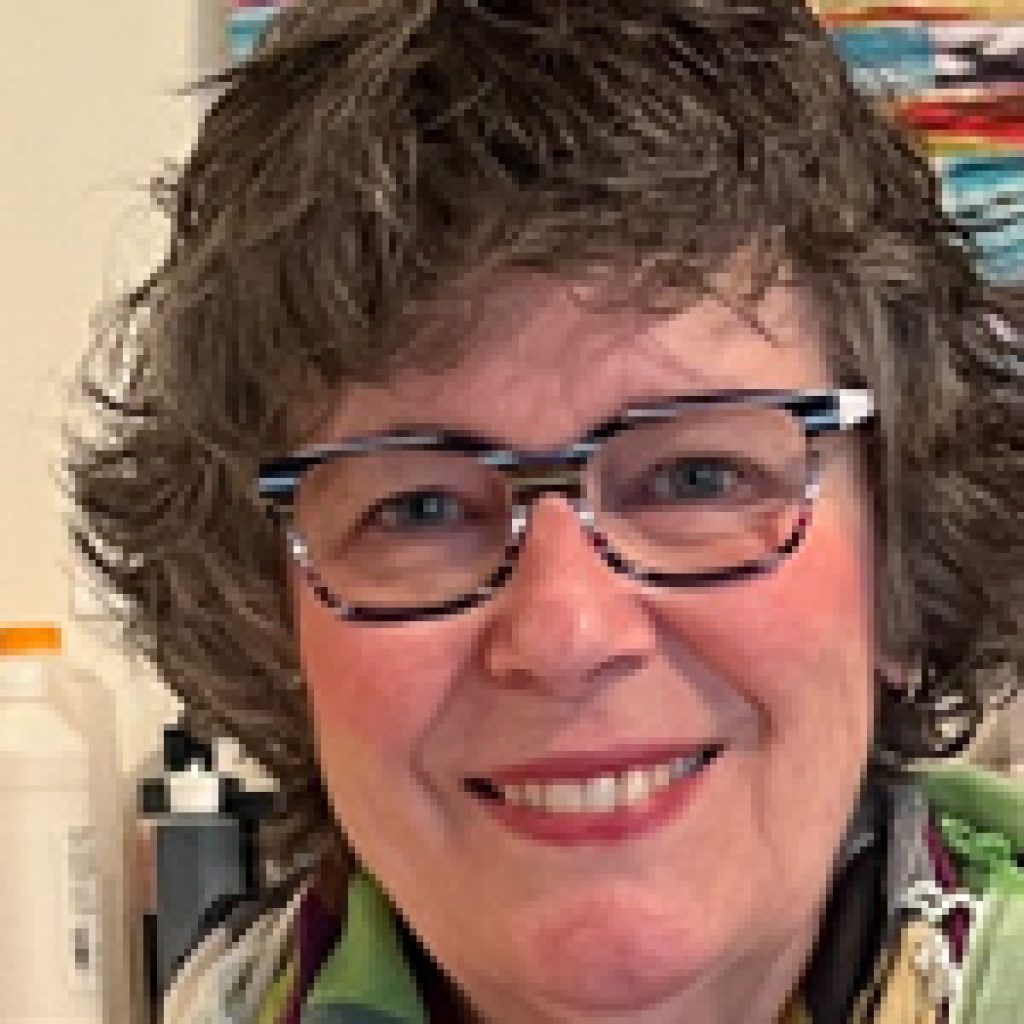 Award-winning textile artist Susan Purney Mark lives on Pender Island, BC, and has been creating contemporary wall and dimensional work for over 40 years. She has trained with the London City and Guilds program, the Ontario School of Art and Design, and the Vancouver Island School of Art. In 2019, Susan spent a month at a textile residency in Blönduós, Iceland. Her work from that experience has influenced her study of mark making, asemic text and creating books and folios with fabric and paper.
Wendy Innes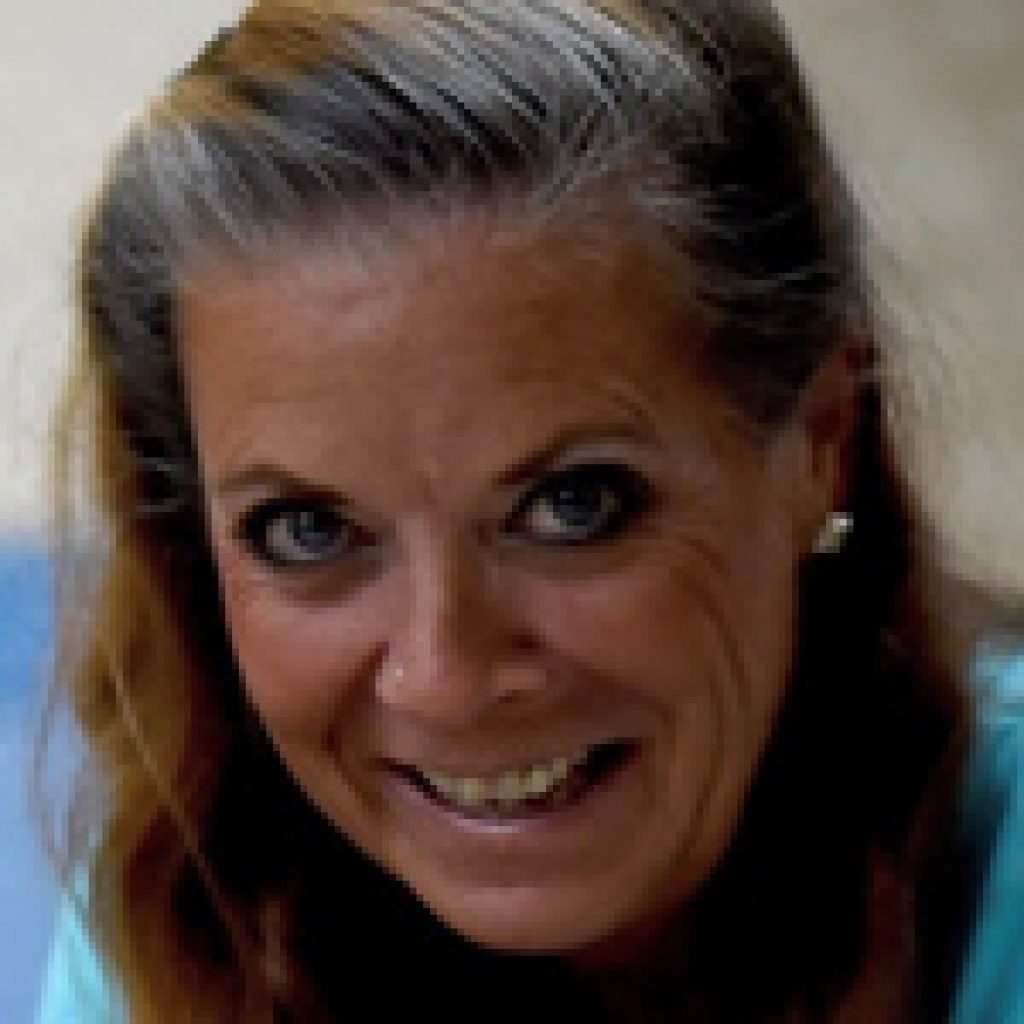 Wendy began her needlework journey at 7, under her mother's instruction. She was fortunate to have inherited her father's artistic gene, which runs strong in his family. Wendy's early passion has evolved over the past 40-plus years, and she has won several awards and accolades as far back as high school. She continues to demonstrate mastery with a recent stumpwork design published in "Inspirations Magazine" in 2022.
Wendy has taught many forms of needlework extensively for over 30 years in Canada, Australia, and the US, specializing in stumpwork.