The fundraisers for Seminar 2024: Endless Horizons are ready to be mailed to you!
Open and download the Seminar 2024 Fundraisers order form to your device. Open the form to complete it, save it on your device, and send it as an email attachment. OR, you can open and print the form, complete it manually and mail it.
Shipping within Canada:
Charts only :: $5 letter mail
Total cost up to $100 :: $15 regular mail
Total cost over $100 :: $30 includes tracking & insurance
Shipping outside of Canada: available upon request
---
EMBROIDERED & BEADED SCISSORS FOBS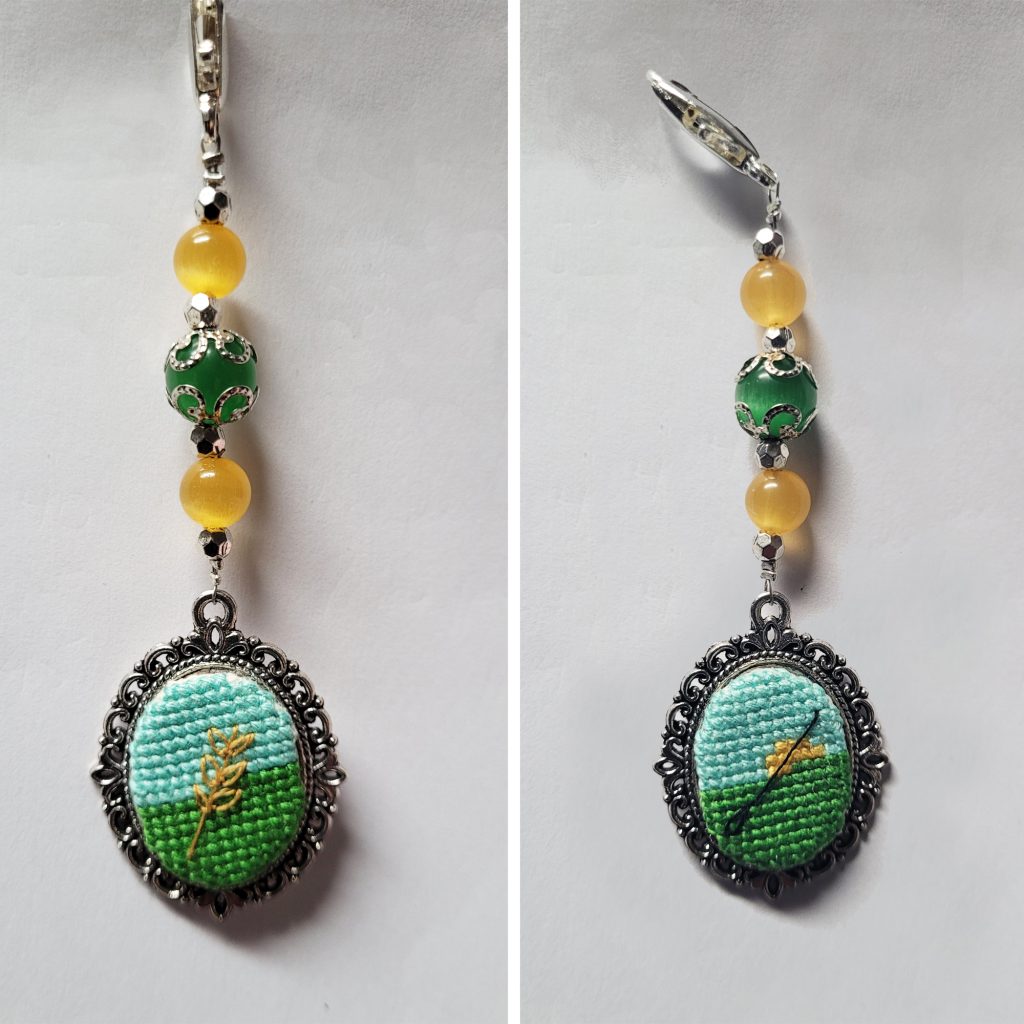 What a lovely way to remember Seminar 2024: Endless Horizons in Regina – scissors fobs designed by Colleen Harron, a member of the Regina Stitchery Guild.
Each cross-stitch kit comes complete with a colour pattern and instructions, 18-count aida, floss and all the beads and findings required to finish this perfect memory. Suitable for all stitching levels, the stitched area is 1″ x 1″, and the finished fobs are 4¼" long.
$10 each + shipping
---
ENDLESS POSSIBILITIES NEEDLE ROLLS CHARTS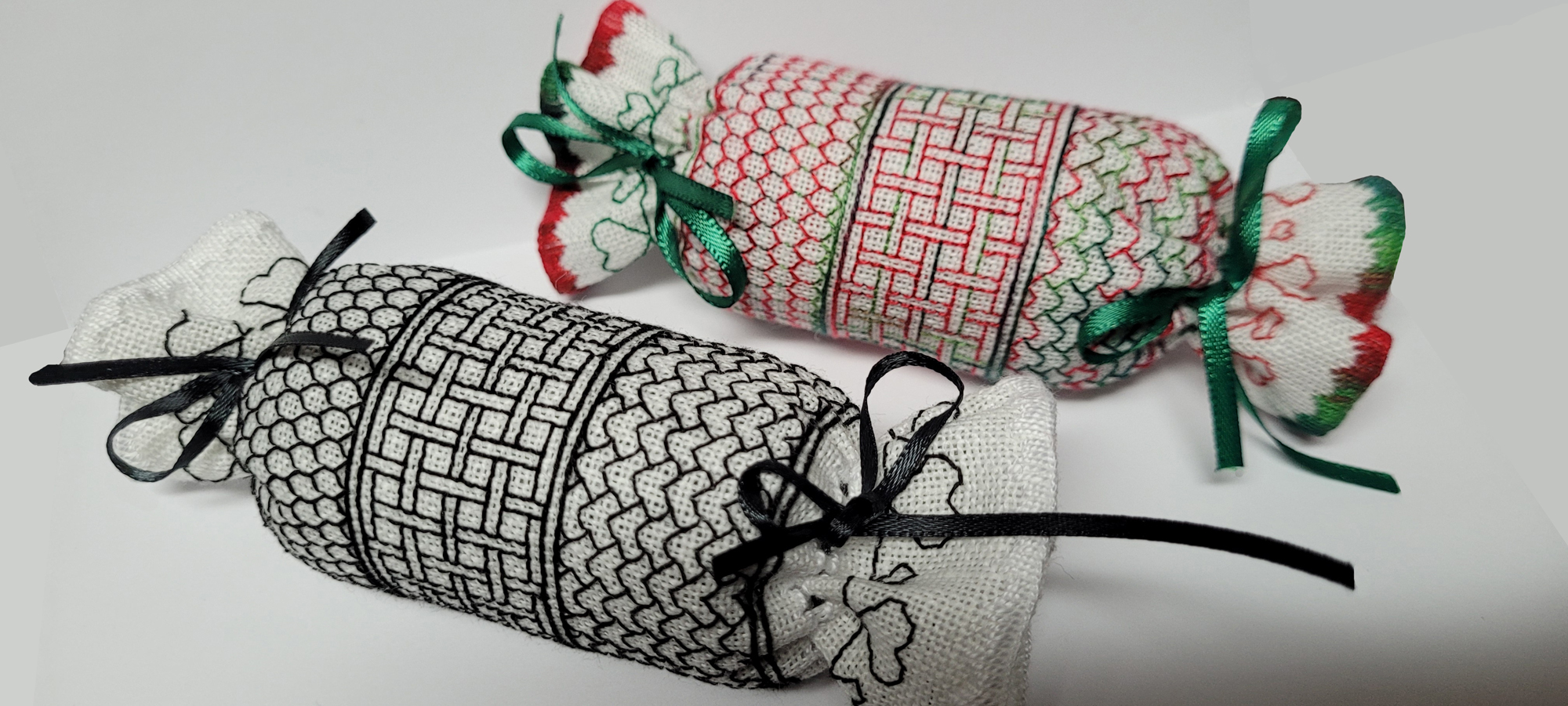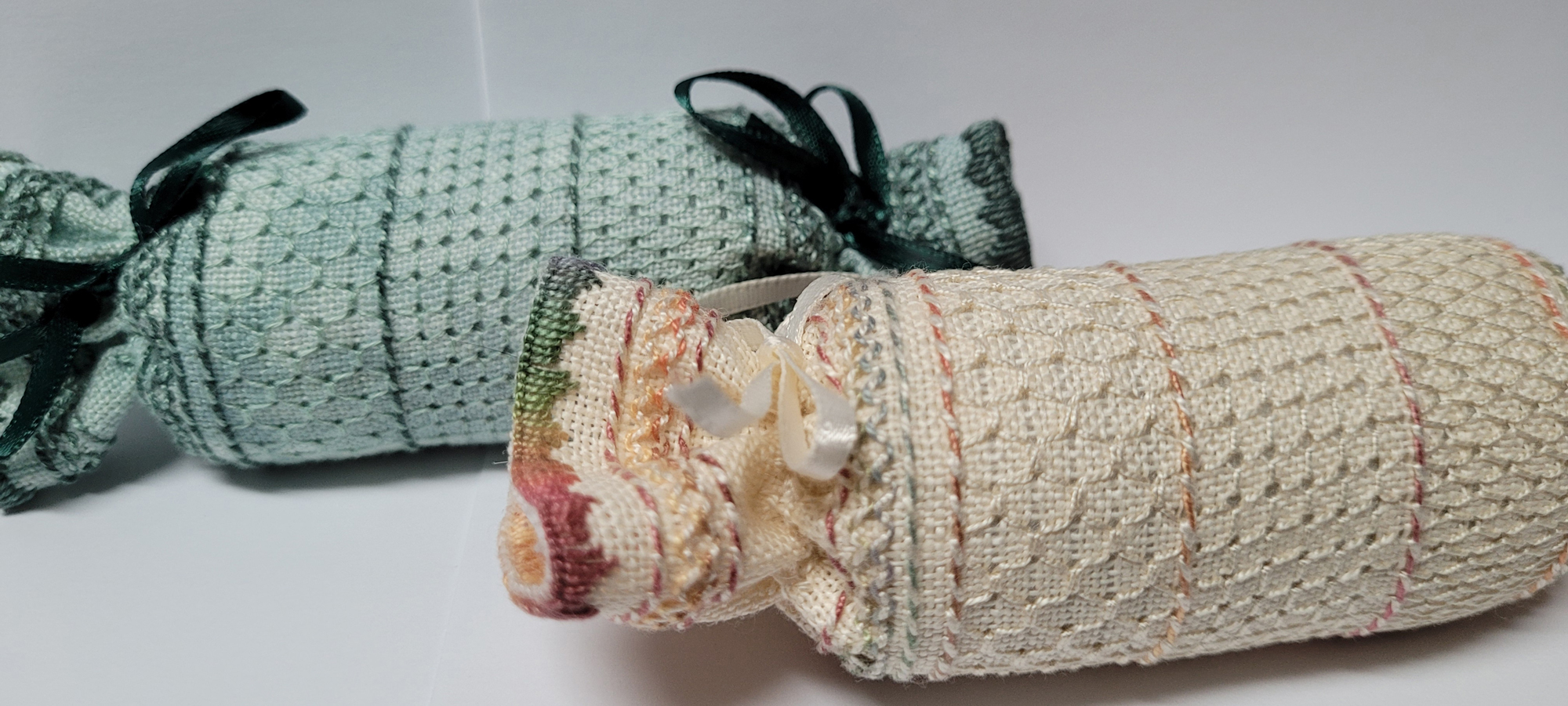 Use your stash to create these cute one-of-a-kind needle rolls in Blackwork designed for Seminar 2024 – Endless Horizons by Kim Beamish. You decide the colours, the stitches used and the placement of three fillings – you are the artist – the Possibilities are Endless!
The samples are stitched on 28-count linen and stitched with pearl cottons. The finished pieces are approximately 5″x 2 " when assembled.
---
ENDLESS HORIZONS FELT KIT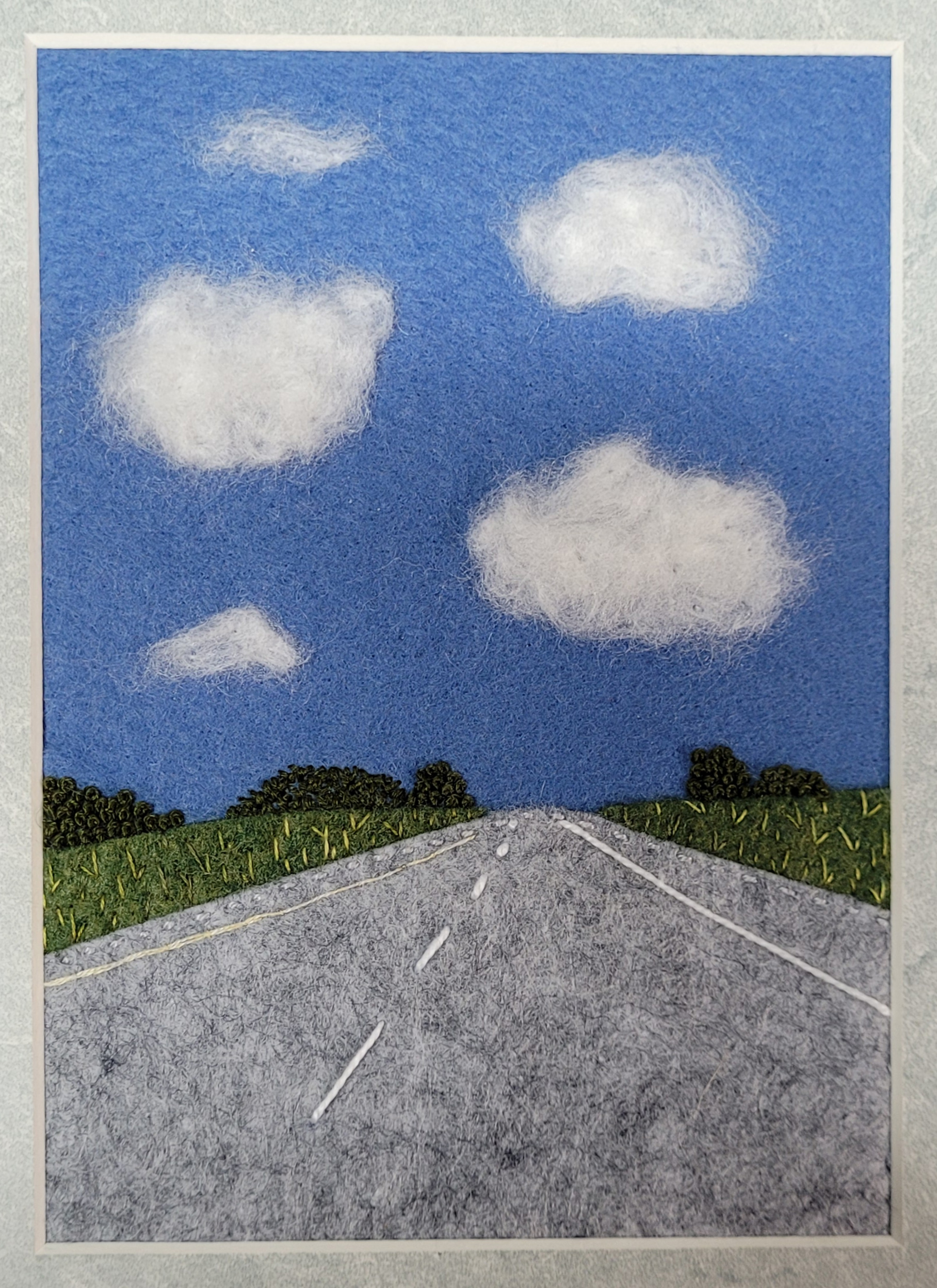 Stitch a landscape where the road and the horizon seem to go on forever. This endless horizon piece is made by placing accent stitches on a wool felt blend background.
This is a felt kit, all supplies to complete this cute project are included. The finished size is 5″ x 7″.
$20 + shipping
---
PRAIRIE WHEAT GOLDWORK KIT
An absolutely beautiful piece designed for the Regina Stitchery Guild by our lifetime member Janice Routley. Stitched in gold, an iconic symbol of Saskatchewan prairies, you will design and stitch your own Prairie Wheat.
The kit has all the materials and gold required to complete your piece. It is the perfect project for the first-time embroiderer to the experienced. The finished size is 4″ x 4″.
$30 + shipping
---
STITCHIN' SOCKS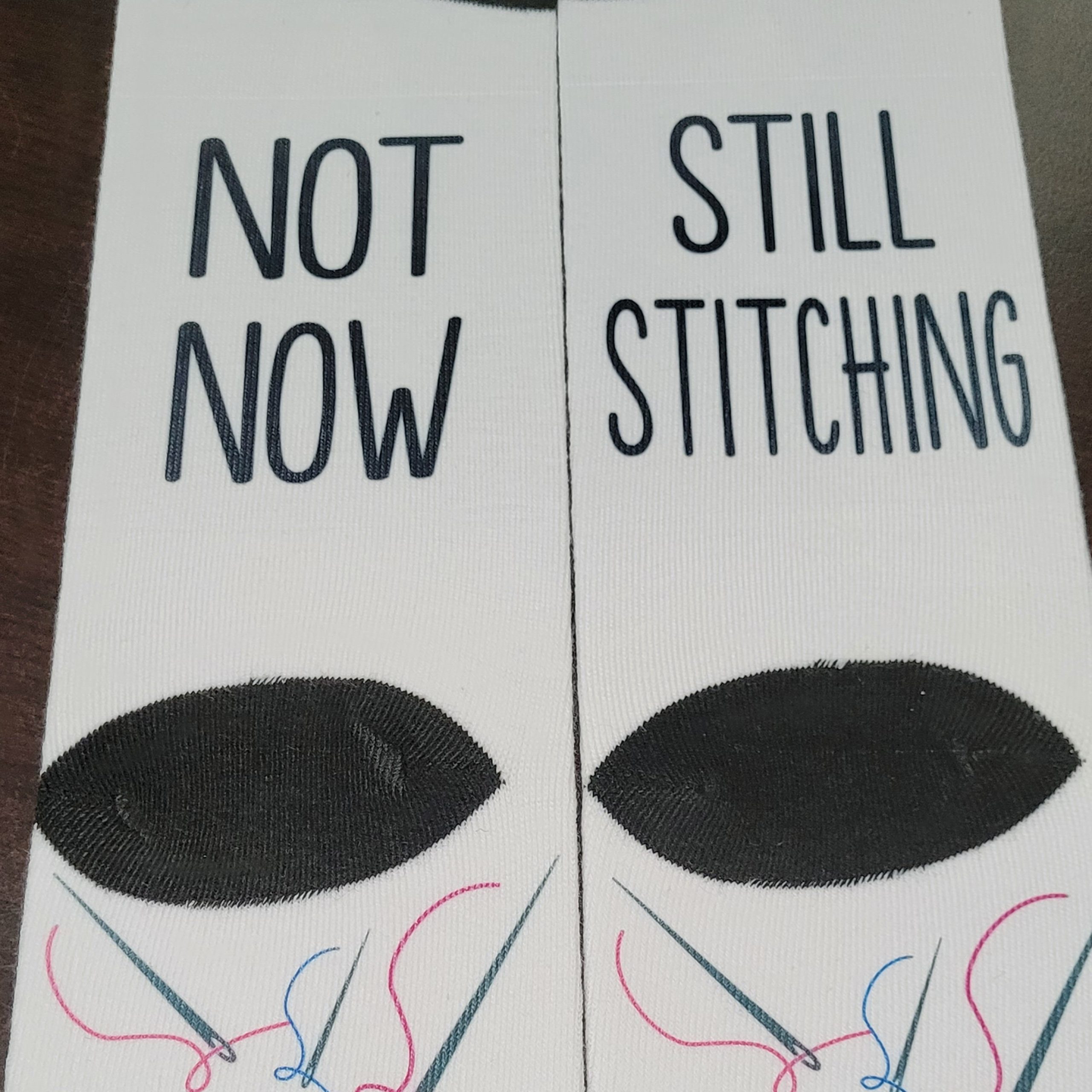 Embroidery in hand, wine on the side, place your feet up and let your socks do the talking. These cute socks are an excellent addition to your stitching practice.
What a way to celebrate your stitching time without saying a word!
$20 + shipping
---
PRAIRIE LILY CROSS-STITCH KIT OR CHART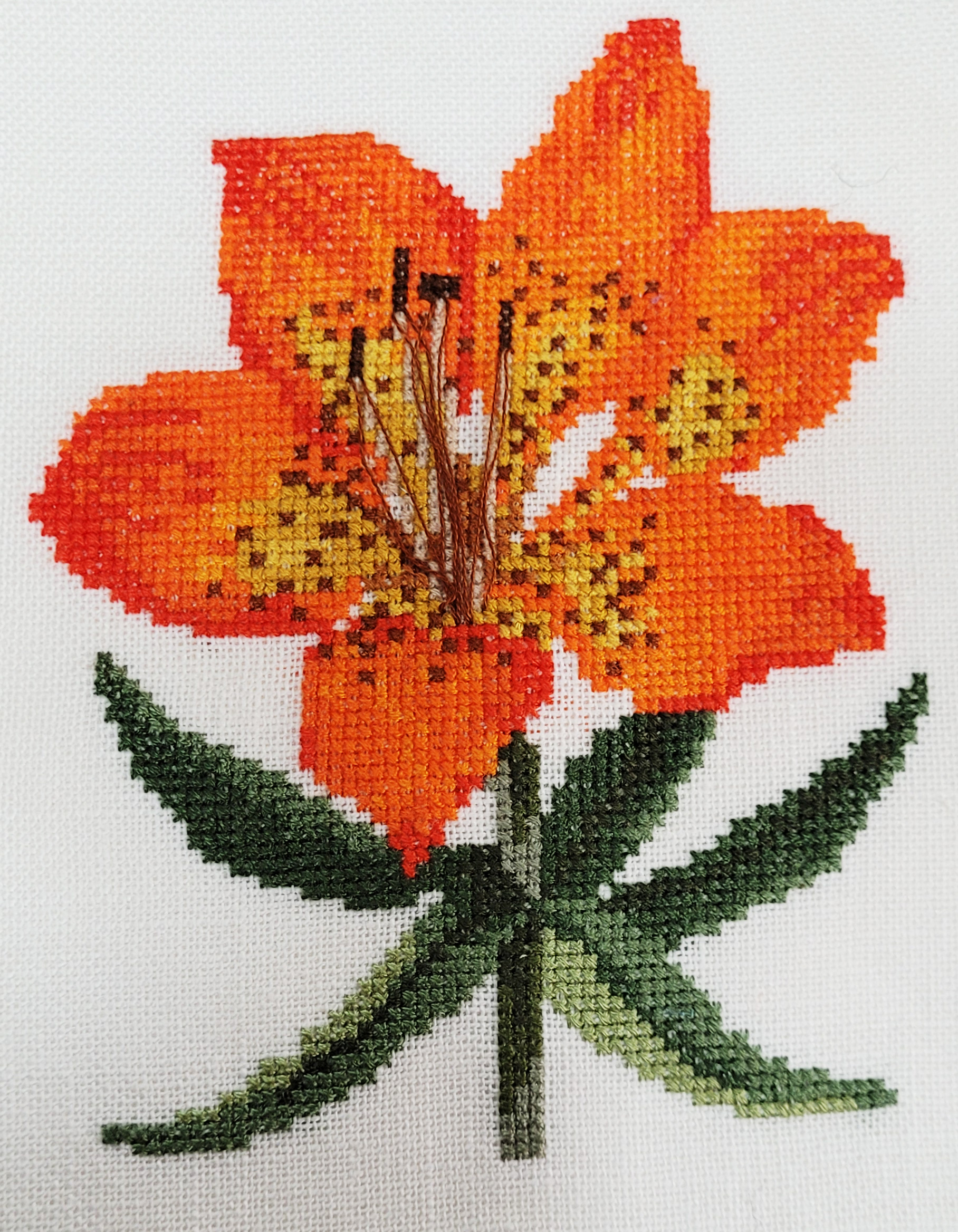 Enjoy stitching this lovely prairie lily designed by Regina Stitchery Guild member Colleen Harron.
Such a happy piece and a pure joy to stitch! Done on 28-count Cashel linen, the kit includes a full-coloured pattern and all the beautiful threads, so you, too, will have a joyful Prairie Lily to enjoy.
The finished size is 9″ x 12″.
$15 Chart + shipping: #2024-009 :: $30 Kit + shipping: #2024-008
---
A STUDY IN DRAWN THREAD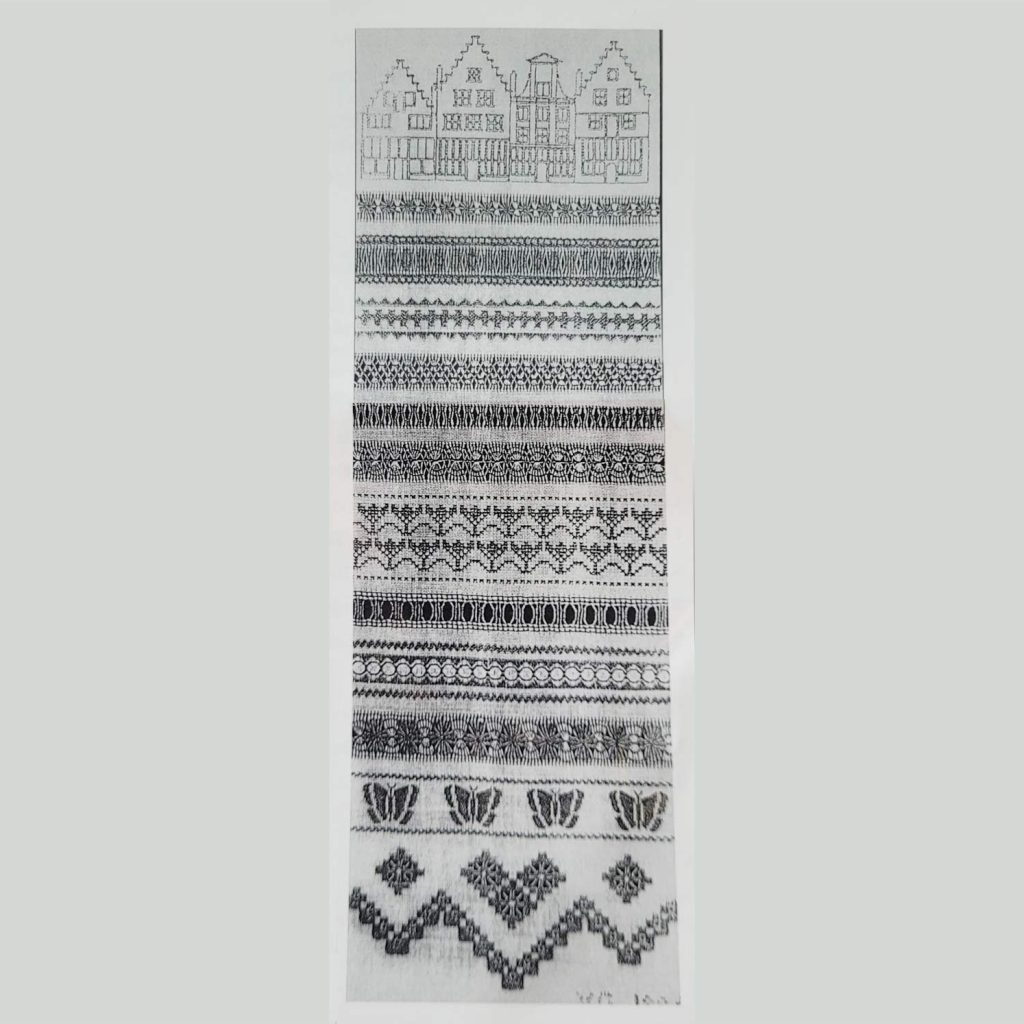 A Regina Stitchery Guild Heritage Pattern produced by long-time member Vera Inge Grolle, A Study in Drawn Thread is a stunning sampler.
This legacy piece calls for 25-count Dublin linen and is stitched with #8 and #12 pearl cottons.
Stitchers of all levels will enjoy this project. The finished size is 13½" x 28½".
$25 + shipping