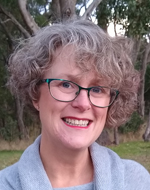 Alison Cole
Alison has been embroidering for most of her life, having been introduced to a needle as a child. She has been teaching goldwork and stumpwork for over 20 years around Australia, New Zealand, Canada, America and the UK for Guilds, shops, fairs, conventions and tours.
Alison has studied in the UK, France, Italy, Spain and the USA, toured Australia as a featured artist and worked as an artist in residence. She has judged, consulted and lectured for exhibitions. She has won numerous awards for her embroidery and books.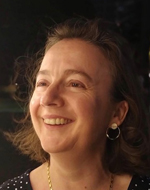 Ann-Marie Anderson-Mayes
Ann-Marie Anderson-Mayes is a specialist canvaswork embroiderer based in Perth, Western Australia. She has taught regularly in Australia, online and overseas since 2012. Her passion for geometry and numbers is clearly expressed in her embroidery designs. It is all about colour and pattern.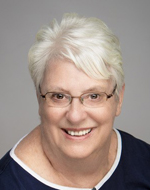 Barbara Gilbert
Barbara has been embroidering since she received her first "sewing basket" for Christmas in 1957 when she and her grandmother stitched a rabbit in a garden. She continues to take courses to improve her embroidery skills to this day. She has completed her City & Guilds certification in embroidery and design and is almost finished her RSN certificate program. Barbara delights in sharing her love of this art form with students of all ages and abilities and in teaching varied embroidery techniques.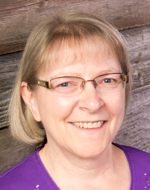 Carol Storie
Carol Storie creates and teaches designs in many techniques of counted thread including Hardanger, canvaswork, pulled thread, blackwork and cross stitch. She incorporates specialty threads and a wide variety of stitches and is most recently known for her innovative canvaswork bowls. Carol's instructions and charts in her patterns are easy to follow. Her teaching style is friendly and relaxed with lots of great tips and patience to get you through even the toughest of stitches. She has taught at different cities within Saskatchewan, at Fibre Potpourri in Alberta, for EAC/ACB Virtual Threads, for EAC/ACB at seminars, cyber workshops, and project courses, and at Creativ Festival in Toronto. Currently, she is teaching an EAC/ACB project course, Prairie Sunrise and will be teaching an EAC/ACB cyber course, Flower Garden, in 2022.
Carol is a member of The Regina Stitchery Guild, the EAC/ACB Virtual Threads, the Embroiderers' Association of Canada/Association canadienne de broderie, Needlework Designers of Canada, American Needlepoint Guild and Embroiderers' Guild of America. She previously served on the EAC/ACB Board of Directors as the Youth Embroiderers' Director and has completed the EAC/ACB Design for Embroidery course.
Hazel Blomkamp
Hazel Blomkamp has dabbled with all the needlecrafts since childhood. When her children were babies, she developed a passion for embroidery to break the tedium of life with toddlers, using it as her evening reward for having gotten through the day with her sanity intact. Her children are now young adults and she still embroiders in front of the television every night.
She has been designing for the past 18 years. Preferring to design projects which appear to be traditional, she pushes the boundaries by introducing other forms of needlecraft into traditional techniques, exploring further in everything that she does. Along with designing, she runs a busy website from home. She teaches at her home studio, in Pietermaritzburg, KZN, and travels throughout South Africa and to Australia teaching embroidery and fine beadwork. She is a regular contributor to South African and Australian embroidery magazines and is a columnist for South African Stitches Magazine.
Janet Scruggs
Janet Scruggs has been creating textile and fibre art for many years. She loves to teach and mentor others as well as exhibit her art. Janet holds a B.Ed. degree and a City and Guilds Level 3 Certificate in Design and Stitched Textiles (Hand Embroidery).
Kate Barlow
Kate originally studied Theatre Design and worked as a costume maker before taking the plunge and re-training as an embroidery tutor at the Royal School of Needlework at Hampton Court Palace. She graduated from the Future Tutors Programme with distinction in 2016. She loves to design contemporary hand embroidery that uses traditional techniques. Kate also enjoys going back to her costume roots producing kits based on historical embroidery. Her classes can cover all levels of ability, from absolute beginners to more advanced stitchers
Kathryn Drummond
Kathryn is a needlework designer and teacher from Winnipeg, MB. She has a passion for learning new needlework disciplines and bringing their beauty to others through classes. She has been teaching her own designs for more than 20 years, including three years of intensive teaching at her own needlework shop. Kathryn also holds a Bachelor of Science degree in Genetics from the University of Manitoba.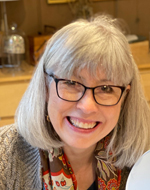 Kathy Andrews
Kathy Andrews is a textile artist and embroidery teacher who works with students of all abilities, teaching them the techniques and the joy of hand embroidery. She received her Certificate of Technical Hand Embroidery with Merit from the Royal School of Needlework and her City and Guilds Certificate in Design and Stitched Textiles. Kathy is currently completing her National Association of Needlearts Teacher certification. With her enthusiasm for stitch and encouraging classroom atmosphere, she is a sought-after teacher of embroidery. Kathy has taught at EGA National, for EGA chapters in the USA, and internationally in her many online courses. Kathy is a member of the Cedar Valley Chapter of the EGA and the EGA Fiber Forum.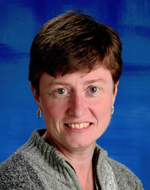 Kim Beamish
Kim is an EAC/ACB Certified Teacher in Counted Thread. She has her Mastercraftsman in Counted Thread with EGA. She is a counsellor for EAC. Kim enjoys designing pieces in a variety of techniques. She enjoys teaching as well as learning new techniques to incorporate into her designs. Kim has taught many age groups the enjoyment of needlework. Her pieces have been exhibited in the United States and Australia. She has won awards for her designs in Canada and the United States. Kim has had many designs published throughout the world including Inspirations and Just Cross Stitch magazines.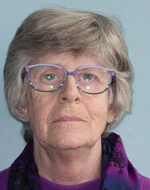 Linda Lachance
Linda Lachance has been designing and teaching various needlepoint, embroidery, colour, design, and beading techniques for over 30 years. Canvaswork is her specialty and she has been designing and marketing her designs under the Northern Pine Designs company. She has studied and taught across Canada at national seminars, and internationally, most notably with the American Needlepoint Guild. Most recently she taught at ANG in 2019 and EAC/ACB, in 2021. Linda is also a founding member of Needlework Designers of Canada which assisted Canadian designers through networking and marketing.
Lorene Salt
Lorene Salt is an award-winning stitcher. Her favourite medium is Canvaswork. She is a graduate of Toronto Metropolitan University (formerly Ryerson University) in the Fashion Merchandising and Design course. She is also an avid beader and jewellery maker. She has completed the Basic, Intermediate and Advanced Canvaswork courses through EAC. She has taken many cyber classes and courses at EAC/ACB and ANG National Seminars. Lorene enjoys watching a piece come alive through colour and texture. She lives in Aurora, Ontario and is a member of EAC/ACB, EGA, and ANG.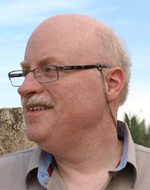 Mike Parr
Mike Parr is a textile artist and teacher with a lifelong passion for embroidery and history, and has over 35 years of experience in crewel and surface embroidery. Mike has learned from a variety of international teachers and now works regularly in stump work, gold work, and white work. He has been a contributor to Embroidery Canada and Inspirations magazines and teaches frequently throughout North America. In 2016, he founded his own business: Mike Parr Embroidery Designs. Mike's primary focus is creating embroidery projects that draw on art and history for their inspiration.
Naomi Smith
Naomi is an Indigenous artist and educator. For over 25 years, she has shared traditional teachings with various communities and groups. Her work focuses on the ways of the Indigenous people of the Great Lakes region from a historical and contemporary perspective, often through the story of beads.
Naomi's artwork embraces ancestral designs using quillwork. beadwork and other Indigenous methods and materials. She has exhibited her work across Canada and internationally.
Natalie Dupuis
Natalie teaches internationally and specializes in historic goldwork. She holds a M.Ed. and trained part-time at the Royal School of Needlework and the San Francisco School of Needlework & Design. Natalie is an apprentice needlework judge with the Embroiderers' Guild of America (EGA). Natalie is from Ontario, has lived in Europe, and now resides in Montreal with her husband and young children.
Natalie's work has been featured in Embroidery Canada magazine, multiple times in Australia's Inspirations magazine, and in EGA's Needle Arts magazine. She has written a research paper on the history of the couching stitch, published through the EGA in 2020. She has been awarded numerous embroidery grants including the EGA's Research Fellowship Grant Award.
Susan Harrington
Susan has been stitching on canvas for 40 years and a member of EAC/ACB for three decades. She has taught classes locally on Vancouver Island and internationally. Susan has had her designs published in Needlepoint Now, in Needle Pointers, and she designs for Colour Complements.
Terri Bay
Terri's journey into Ukrainian Whitework began in a less conventional manner. As she was the only other needleworker in her family who does more than basic cross stitch, her aunt willed Terri her stash along with UFOs. Her aunt's guild sent the partially completed runner in for evaluation and the reply was glowing. The words superior and excellent were used often. She read it and was terrified to finish the runner, and put it away for nearly a decade.
In the meantime, Terri progressed in other techniques to the point where she felt she might be able to do it justice. She pulled it out, finished it and was hooked! She searched for more books and patterns, but couldn't find much. Eventually Terri began putting bits of patterns together, then branching out more and more on her own. Most of her designs are Ukrainian in their genesis, but she is starting to add other techniques such as blackwork into them. Terri also enjoys Hardanger, samplers with specialty stitches, and is a fibre addict.