EAC/ACB has various tools for chapters to use for at public events you may be having. These items promote both EAC/ACB and your own chapter.
Please feel free to download and reproduce the following items as needed. Note that you will want some to be reproduced as colour prints.
EAC Posters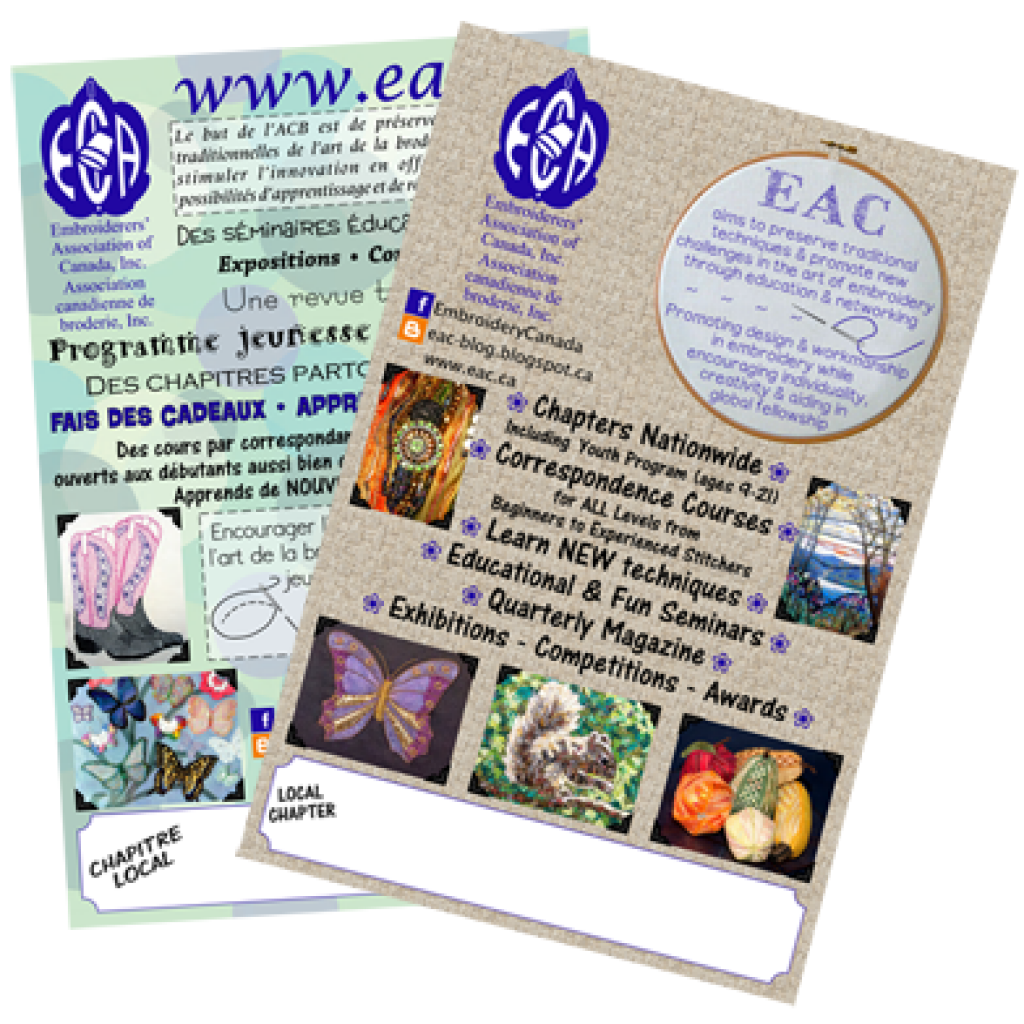 EAC Bookmarks
EAC/ACB has printed bookmarks with space for chapter customization. Email your regional director to request bookmarks for your event:
Prairie-Pacific Regional Director
Atlantic-Central Regional Director
Embroidery Technique Samples in Binders
EAC/ACB has two binders with embroidered rose samples available for chapter use, one stored with each of the two Regional Directors. Note the sets are not exact duplicates as some techniques had only one sample of a technique. Each rose is labeled on the front with the name of the technique and a short description of the technique. On the back is a small label identifying the stitcher and the materials and stitches used. These are available upon request to the regional director for your guild to use as display samples at any public event where you wish to market your guild and EAC. The cost of postage to and from will be covered by EAC.
The idea for the EAC/ACB embroidery technique sample sets was based on a set of roses embroidered by the Embroiderers' Guild of Victoria in the 1990s. The guild has used the roses as educational materials at various shows, exhibitions and displays ever since. The EAC/ACB roses used the same rose pattern as originally drawn by Grace Cockburn.
Email your regional director to book the binder for your event:
Prairie-Pacific Regional Director
Atlantic-Central Regional Director
In addition, please check the Stitch-in-Public Day chapter resources.