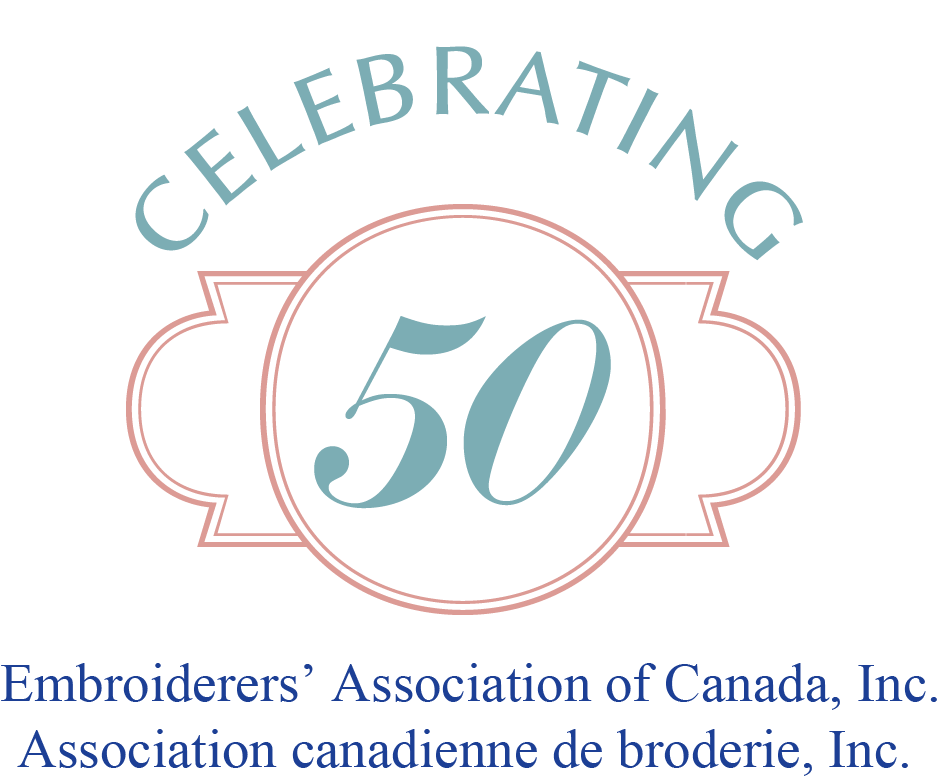 In 2023, we will be celebrating EAC/ACB's 50th anniversary. We are already in the planning stages for unique events and projects to mark this exceptional milestone.
round-robin sampler stitching in 2022, display in 2023
chapter group challenge
celebration charm
mystery SAL sampler for 2023
fundraising projects for sale on our website
If you would like to join the 50th-anniversary committee, contact our team at celebrating50@eac-acb.ca!
Design a Fundraiser for EAC/ACB
We are calling on all EAC/ACB designers – especially new designers! – to design a fundraiser.
a pattern
a pattern plus materials that are difficult to source locally
a complete kit with pattern, instructions and all materials supplied
We are looking for projects in a variety of techniques aimed at beginner, intermediate, advanced and youth stitchers. Starting in January 2022, EAC/ACB will promote your name and sell your project (exclusively) at EAC/ACB events and on the website to members and the public for two years.
Submit your proposal by February 15, 2021. Your proposal must include a stitched sample of the final project as well as the pattern, instructions, and kit contents if applicable.
The choice of designers' projects will be made at the spring 2021 board meeting. The designers chosen will receive an award of $200 each.
Mystery SAL Designs for 2023
We are looking for 50 small designs from 50 different EAC/ACB designers for a mystery stitch-along in 2023. We'll be offering our members and the public the opportunity to stitch a new mystery sampler with four new designs each month. We are looking for a good variety of techniques, themes and sizes. Designs should be planned for 28-count fabric; surface stitchery samplers will be backed with calico or muslin. The designs must be fully charted or drawn out to be presented to the committee.
This is a great opportunity to become known by the stitching public. Start designing now! Submissions are due December 1, 2021.
We are looking for a volunteer to arrange for the designs to be posted on the website and maintain contact with the designers. Contact us to find out more at celebrating50@eac-acb.ca.